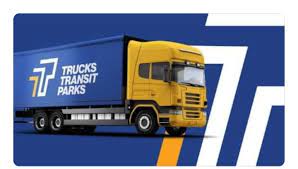 Vincent Toritseju
Lagos — The Nigerian Ports Authority, NPA, through its partner, Transit Truck Parks, TTP, on Monday temporarily suspended the passage of processed trucks through pre-gate operations.
In a notice to its stakeholders, TTP appealed to movement of trucks through pre-gate will be suspended from 11 p. m on Sunday till 2:30 pm on Monday afternoon so as to room for the unhindered movement of the Minister while on a tour of some of the ports in Lagos.
According to the notice TTP stated that all activities regarding Pre-gate release of trucks to Tin-Can Island will be halted.
Part of the notice reads: "Please be advised that as directed by the Nigerian Ports Authority, NPA, there will be a temporary suspension of pre-gate release process for Tin-Can Island Port starting from 11 pm tonight and concluding at 2 p.m. tomorrow August 4, 2023.
"This decision is necessary due to the planned visit by the Minister of Transportation.
"During this period, pre-gate release activities for Tin-Can Island Port will be temporarily halted. However, we anticipate the resumption of release processes promptly by 2:00 p.m.
"We appreciate your ongoing support and cooperation as we work to enhance operational efficiency of our ports."
Meanwhile, some truckers have queried the suspension of release of trucks from pre-gate into ports saying that is the visit of the Minister for transportation meant to improve productivity or destabilize productivity and business activities.
They described the suspension of the release as "absolute nonsense."