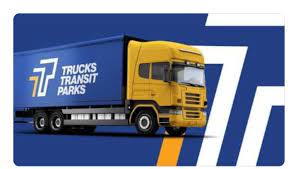 Vincent Toritseju
Lagos — The Nigerian Ports Authority, NPA and the Tucks Transit Parks, TTP, have introduced a mandatory N50.00 stamp duty payment on every N1,000 receipt issued to truck drivers.
In a notice to all stakeholders issue yesterday, the management of TTP said that the NPA has directed them to commence the implementation of the directive on the denotation of all issued receipts of #1,000.00 and above in value with #50.00.
"The implication of NPA's directive above for stakeholders in the port environment doing business with TTP is that, from the effective date stated below, all bookings on the ETO platform shall now attract a mandatory additional charge of #50.00. In the light of the foregoing, all stakeholders are by this notice, informed that in compliance with the above-mentioned directive of the NPA, TTP would commence implementation of the said directive, from September 1, 2023 ("Effective Date").
"Please note that the implementation of the directive shall not affect any bookings or payments processed before the Effective Date. This notice is published to ensure that all our stakeholders in the ports community are informed and prepared ahead of the commencement of the implementation of the directive.