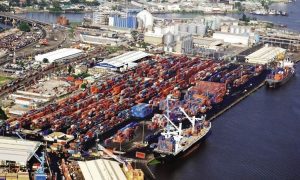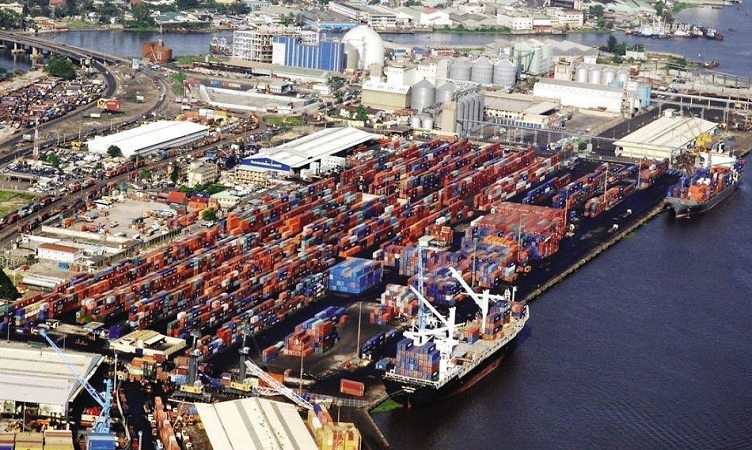 Vincent Toritseju
Lagos — The Nigerian Ports Authority, NPA, through its partner, Truck Transit Parks, TTP yesterday temporarily suspended the movement of trucks into the Lagos Port Complex, LPC, with a view to ease the current congestion and enhance operational efficiency.
In a notice to stakeholders, TTP said that the decision to halt the movement into the LPC was aimed at managing the excess number of trucks on the port access roads and ensuring smoother traffic and safer environment.
TTP however appealed to transport and cargo owners to adjust to the new schedule until the situation improves.
Part of the notice reads: "In the light of the current congestion challenges and to enhance the operational efficiency of Lagos port complex, LPC, the Nigerian port authority, NPA, is temporarily suspending the release of flatbeds to LPC from all pre gates from 12 noon today.
"The decision aims to manage and reduce the excessive number of trucks on our roads, ensuring smoother traffic and safer environment. We kindly ask transport companies, cargo owners, and all relevant parties to adjust their schedules accordingly.
"We understand the potential inconvenience and appreciate your cooperation, post 12 noon, we will prioritize a seamless release process.'
Recall that there seem to be a buildup of congestion at the LPC as the installed scanning machines are presently under-utilized.
Officials of the Nigeria Customs Service, NCS, Apapa Area 1 Command and agents operating at a Apapa port have blamed the low turnover to inability of Terminal operator to position containers for scanning.
Speaking at the meeting of the stakeholders, the Customs Officer-in-Charge of the Terminal, Deputy Comptroller Isa Aliyu, said that the Service has the capacity to scan about 200 to 300 containers a day, but they are not being positioned on time for scanning.
Also, an official of the scanning unit, Ali Ibrahim, who corroborated the position of Aliyu on the scanning capacity, added that the scanning facility and team are ready if the containers are positioned on time.
Ibrahim explained that officers work Mondays to Fridays and occasionally on Saturdays because containers are not positioned for scanning.
He also complained that there were days when Customs officers just sit down with nothing to do because there are no containers for scanning.