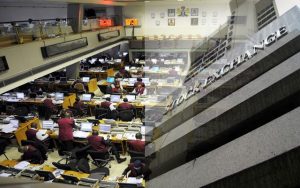 Lagos – Conoil gained in trading on the floor of the Nigerian Stock Exchange for oil and gas companies, trailed by Ardova and Japaul Oil.
The company opened the market with N14.4 and closed with N15.8 in 23 trade deals, volume of 124,739 and valued at 1,970,857.75.
Ardova also gained, opening the market activities with N12 and closing with N12.7 in 64 trade deals, volume of 1,371,939 and valued at 16,673,254.15.
Eterna Oil suffered a loss.
Top gainers
 Conoil    1.4
Ardova    0.7
Japaul  Oil  0.01