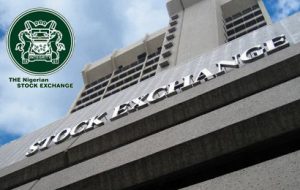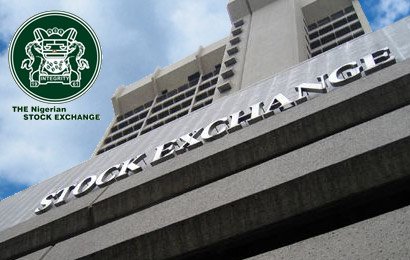 OpeOluwani Akintayo
01 June 2018, Sweetcrude, Lagos – The Nigerian Stock Exchange, NSE, in partnership with London Stock Exchange Group, LSEG, will host the 5th edition of the NSE-LSE Dual Listing Conference on Friday in Lagos.
This year's conference, themed, "Attracting Global Capital to Drive Nigeria's Economic Reforms and Sustainable Growth Development," will bring together companies keen on exploring a London/Lagos dual listing, corporate finance experts, lawyers, capital market operators, regulators, government officials, the media and thought leaders, to discuss investment opportunities in Nigeria.
Speaking about the conference, the Chief Executive Officer, NSE, Mr. Oscar N. Onyema, said that, "this event comes at a time when Nigeria has turned a corner from its worst recession in over two decades to have the best performing stock exchange in Africa and third best performing globally.
"I have no doubt that the insightful deliberations at this conference will drive the level of engagement and idea generation that will solidify and strengthen our capital markets partnership and reinforce the drive of  federal (government), states and corporates in accessing the deep pool of capital inherent in the Nigerian capital market and on the London Bourse".
He added: "The recent dual listing of the first-ever FGN Sovereign FX denominated $1 billion Eurobond on The Nigerian Stock Exchange and London Stock Exchange gives credence to the successful partnership between the two exchanges".
Nikhil Rathi, Chief Executive Officer, London Stock Exchange Plc said, "The fifth NSE-London Stock Exchange Dual Listing Conference is a reflection of the strength of the partnership between our two exchanges and the global investment community's strong desire to be a part of the Nigeria story. As the world's most international exchange, London Stock Exchange looks forward to building on the success of existing dual listings in Nigeria and London and partnering with the NSE to showcase the rapid developments in Nigerian capital markets and the Nigerian economy."
Confirmed speakers for the event include Abimbola Ogunbanjo, Council President, NSE; Oscar N. Onyema OON, CEO, NSE; Ms. Mary Uduk, Ag. Director General, Securities and Exchange Commission (SEC); Laure Beaufils, British Deputy High Commissioner; Patience Oniha, Director General, Debt Management Office; Hajia Aisha Dahir-Umar, Acting Director General, National Pension Commission; Eme Essien Lore, Country Manager, International Finance Corporation; Dr. Benedict Oramah, President- The African Export-Import Bank; Dr Doyin Salami, Senior Fellow/Associate Professor, Lagos Business School, Pan Atlantic University;  Tinuade Awe, Executive Director Regulations, NSE; Alex Okoh, Director General, Bureau of Public Enterprises; Haruna Jalo-Waziri, CEO, Central Securities Clearing System Plc; Tonye Cole, Co-Founder, Sahara Group Ltd and Yvonne Ike, Head of Sub Saharan Africa- Bank of America Merrill Lynch.
Others include Ibukun Adebayo, Co-Head Emerging Markets, International Markets Unit, LSEG; Abdulkadir Abbas, Deputy Director, SEC; Tony Edwards, Partner- Stephenson Harwood LLP; Tony Ibeziako, Ag. Divisional Head, Primary Markets, NSE; Funso Akere, CEO, Stanbic IBTC Capital Ltd; Abiodun Sanusi, Director, Coronation Merchant Bank; Brian Egan, Group CFO, Dangote Cement; Omair Mohyal, Fixed Income Product Specialist, LSEG; Chinua Azubike, CEO- Infracredit; Kobby Bentsi-Enchill, Executive Director, Stanbic IBTC Capital Ltd; Vivien Shobo, CEO, Agusto &Co; Dapo Olagunju, Managing Director, West Africa-JP Morgan; Zeal Akaraiwe, CEO, Graeme Blaque and Iyobosa Sorae, Head Trading, FI & Treasury, Coronation Merchant Bank.
Recall the NSE and LSEG signed a capital markets agreement in 2014 and renewed in 2017, to support African companies seeking dual listings in London and Lagos. The agreement followed the implementation earlier in 2014 of a unique new cross-border settlement process between the UK and Nigeria.