Lagos — Total Nigeria Plc has closed the week trading activities on the floor of Nigeria Stock Exchange for energy companies on a positive note, recording a gain, followed by Eterna.
Total opened market activities with N96.8 and closed with N102 in 54 trade deals, volumes 329,960 and valued at 33,917,867.10.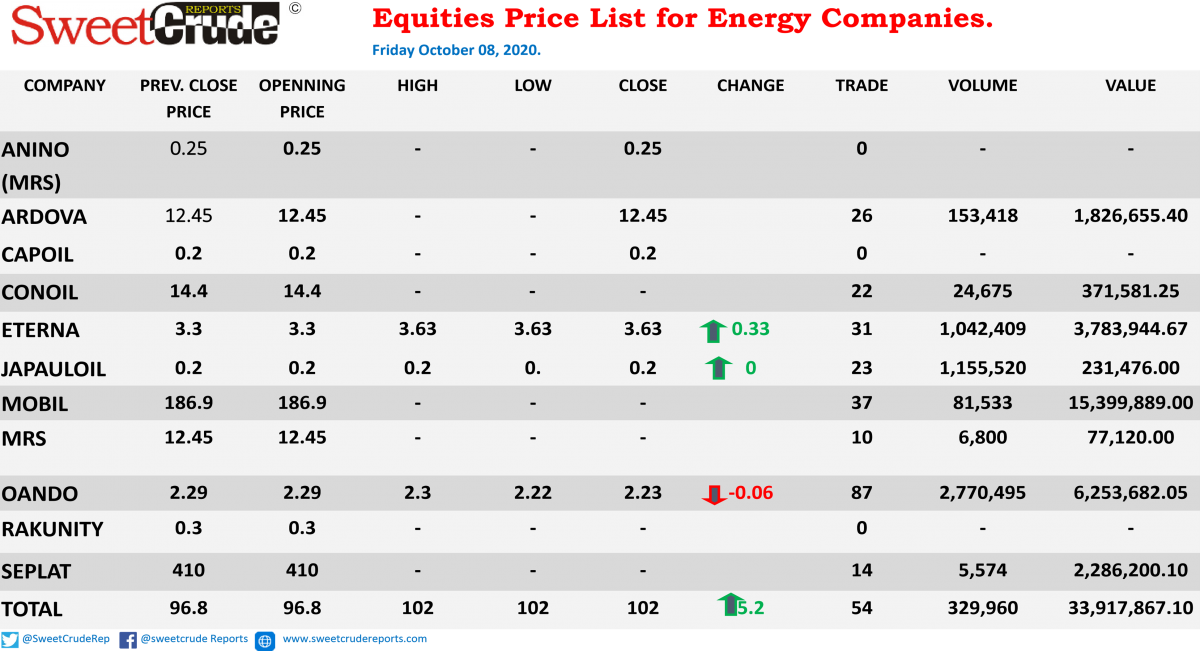 Eterna on other hand also continued in it gaining thread opening the market activities with N3.3 and closing with N3.36 in 31 trade deals, volumes 1,042,409 and valued at 3,783,944.67.
Japauloil remained unchanged as it opened  and closed the market activities with N0.2 respectively in 23 trade deals, volumes 1,155,520 valued at 231,476.00.
Oando suffered loss opening the market activities with N2.29 and closed at N2.23 with 85 trade deals, volume 2,646,905 valued at 5,978,076.35
Top Gainers
Total    5.2
Eterna 0.33
Top Loser
Oando  -0.06