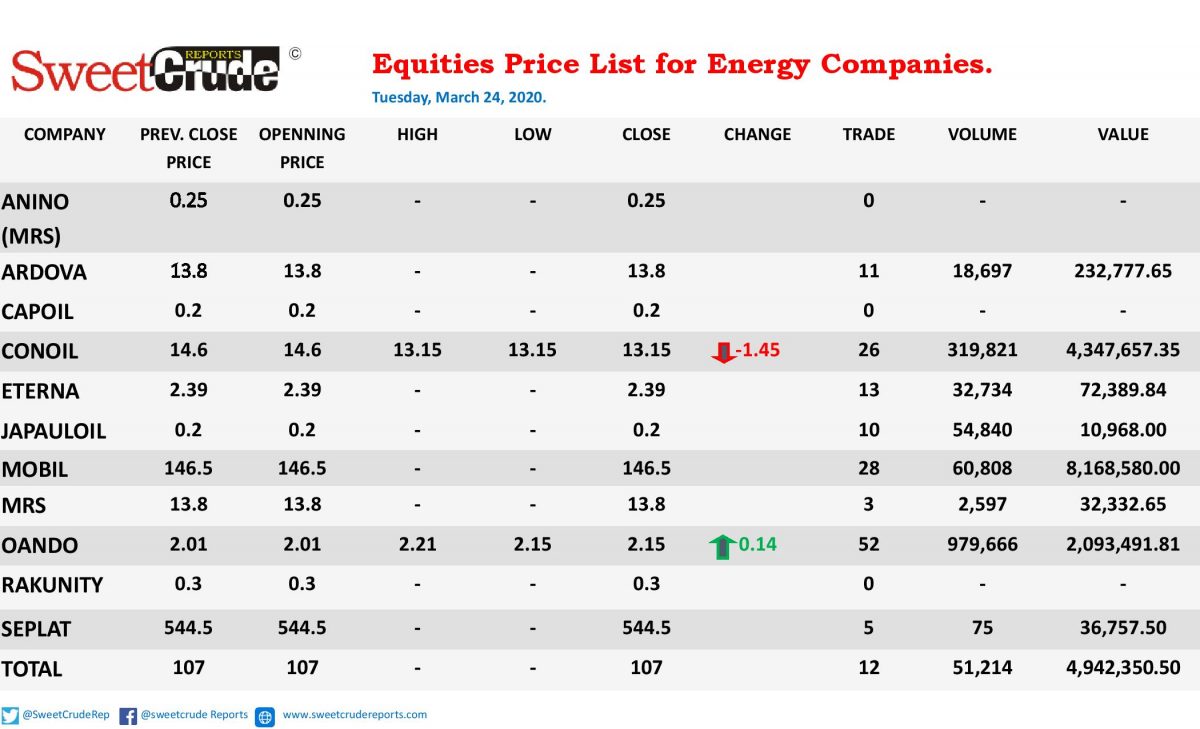 Michael James
Lagos — Tuesday's trading actives on the floor of the Nigerian Stock Exchange for oil companies ended with Oando as top gainer.
Oando opened trading activities with N2.01 and closed with N2.15 in 52 trade deals, 979,666 volumes valued at 2,093,491.81.
Conoil however dropped as it opened market activities with N14.6 but closed with N13.15 in 26 trade deals, 319,821 volumes valued at 4,347,657.35.
Top Gainer
Oando: 0.14
Top Loser
Conoil: -1.45