13 October 2014, Lagos – Oando Nigeria Plc and other development managers have invested N29.5bn ($180m) in a luxury commercial real estate.
At the unveiling of the 12-storey twin buildings called 'Wings', in Lagos, the Group Chief Executive Officer, Oando, Mr. Wale Tinubu, said the development was conceived to bridge the gap between office space in Lagos and other commercial centres around the world.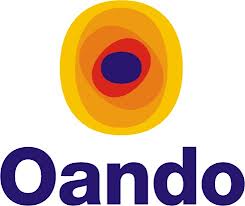 "These are economic buildings that will create a world class business environment in the centre of a thriving economy," he said.
The buildings, he added, has a lettable space of 27,000 square metres, a parking place with 700-bay podium beneath the towers and a private lagoon front jetty entrance as well as four-lane aerial route.
According to Tinubu, the project is envisioned by Oando, while other partners are the financial adviser to Oando, Argentil Asset Management; Standard Bank and RMB Westport, with Jones Lang LaSalle as the leasing partner.
Oando has 25 per cent equity in the project, which is expected to rise over time.
The Head, Asset Development, Argentil, Ms. Bidemi Fadayomi, said the project would be constructed over 32 months, with funding from equity and debt.
She said, "This transaction started about five years ago when we worked with the architects to come up with a concept.
"The consortium came together later to engage consultants from South Africa to minimise the non-lettable space. We also brought a team of local practitioners to contribute their local knowledge for a balance."
According to Fadayomi, the buildings are expected to minimise the challenges of international companies seeking to establish a base in Nigeria.
The Development Manager, RMB Westport, Mr. Roy Hamlyn, said investors in the project took advantage of the shortfall in quality office spaces, particularly in Lagos.
"Through projects like this, we can bridge the office space gap," he added.
Hamlyn said that Cappa and D'Alberto Plc would construct the buildings, which would be completed in 2016.
JLL's Regional Director, Corporate Solutions, West Africa, Ms. Chinwe Ajene-Sagna, said Oando would operate in one of the towers, while the other would be up for lease.
She added that the project would meet expectations of a world standard work environment.
– The Punch