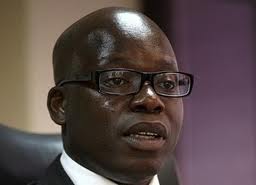 21 December 2012, Sweetcrude, Lagos – Nigeria's integrated energy group, Oando Plc, is seeking to raise N54.57 billion from the capital market to help it offset the N60 billion syndicated loan it used to purchase upstream assets, drilling rigs and other items in its expansion drive.
The funds would be raised from existing shareholders via a rights issue of 4.548 billion shares at N12 per share.
Acccording to Oando, it received regulatory approval for its rights issue from the Securities and Exchange Commission last week while the completion board meeting was held last Wednesday.
The rights issue, which will open on December 28, 2012 and close on Wednesday, February 6, 2013, has Vetiva Capital Management Limited as the lead issuing house while FBN Capital Limited and FCMB Capital Markets Limited are joint issuing houses.
It said the funds would be used to repay part of the loan used to acquire upstream assets and swamp drilling rigs, part-financing of acquisition of upstream and midstream assets by Oando's upstream subsidiary, Oando Energy Resources and investment in working capital to support increased level of business.
"Now that we have obtained the necessary regulatory approvals for our capital raise we are at the final stages in the execution of our overall strategy to increase our exposure to the upstream sector whilst reducing the dependence on the downstream," Mr. Wale Tinubu, Group Chief Executive, Oando Plc, said of the development.
He added: "In 2010 we raised N21.1 through a rights issue, it was a highly successfully event, as it closed 28 per cent oversubscribed and we look forward to a similar outcome in this exercise. We count on the consistent support of our shareholders to seize the opportunity to take up their rights and benefit from the higher margin value creation the upstream offers."