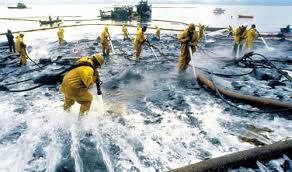 Mkpoikana Udoma
Port Harcourt — The Movement for the Survival of Ogoni People has demanded for accountability from the Hydrocarbon Pollution Remediation Project, over expenses from the $2billion clean-up fund.
President of MOSOP, Prince Biira, speaking in Bori at the 30th anniversary of Ogoni Day, said there was a multi-stakeholder's agreement that the sum of $200 million should be released yearly for the cleanup of Ogoniland and restoration of livelihoods.
Biira wondered what HYPREP has been doing with the funds over the years, especially since potable water was still a luxury for Ogoni communities, saying that the people of Ogoni will engage with HYPREP to give account of the funds.
He also alleged that MOSOP was balkanized in order to trivialize the Ogoni struggle so that the people of Ogoni will not be able to hold HYPREP accountable, saying that cleanup of Ogoniland was borne out from the agitation of MOSOP.
"The Ogoni bill of rights is a demand for our rights. It's a demand for our resources, we have abundance of oil and gas deposits. This oil that is taking our lives we don't see any benefit, that is why Ogoni Bill of Rights was born.
"Recall that Ogoni people demanded for a clean environment which necessitated the government to invite UNEP for an assessment which the report was submitted in 2011.
"Today HYPREP has not provided water for Ogoni communities, but they are playing politics with the implementation of UNEP Report. What they want to do is to create artificial division in MOSOP because of HYPREP; cause if MOSOP is not there, no one will question or monitor them.
This 2023 we will call the management of HYPREP to account for what they have done with the $2billion cleanup fund. We are aware that of a multi-stakeholder's agreement for a release of $200million per annum for the cleanup, but about $350 million has been released.
"Ogoni People will demand accountability between now and March from HYPREP concerning how much has been released and how much has been spent."
Also speaking, the governorship candidate of the of the All Progressive Party in Rivers State, Mr Tonye Cole, commended the people of Ogoni for bringing to limelight the environmental issues in Ogoniland and Nigeria as a whole.
Cole assured that if elected in the general elections, he would work with HYPREP to ensure a speedy implementation of the UNEP Report in Ogoniland, as well as provide 24hours power supply in Ogoniland.
"Our government will ensure that everything left undone in the UNEP Report is done. We will work together with HYPREP to ensure all UNEP recommendations are implemented."
Also speaking, the governorship candidate of the Social Democratic Party, Sen Magnus Abe, said his administration will create jobs for the people of Rivers State, as well as tackle insecurity in the state.
Follow us on twitter