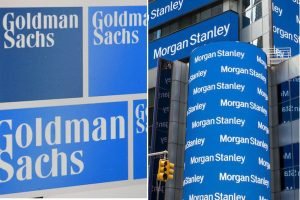 OpeOluwani Akintayo
Lagos — American multinational investment bank and financial services company headquartered in New York, Goldman Sachs has warned that oil prices hitting $200 a barrel as some experts have predicted, would send the U.S. economy into a recession.
In a new note on Thursday, it said oil at $200 will increase the 2022 recession odds.
"We estimate that it would take a sustained oil price increase to $200 per barrel to produce an income shock similar in magnitude to those that precipitated the 1974 and 1979 recessions — and this would significantly increase the 2022 recession odds," Goldman Sachs chief economist,  Jan Hatzius said.
Although oil prices had surged towards $140 a barrel at the start of the Russia-Ukraine war, prices soon slid lower.
Brent crude oil hovered at $ 115.30 at 11:24AM Nigerian Time on Friday after a previous closing price of $118.20 amid concerns on a new spate of sanctions on Russia by the West.
Brent prices have more than doubled compared to this time last year.
Follow us on twitter