*Tariffs sanctions already roiling biggest commodity markets
*Cargoes diverted, projects in doubt as nations erect barriers
08 July 2018, London — The U.S. and China fired their biggest shots yet in the escalating global trade wars, slapping tariffs on everything from soybeans to pork to nuclear reactors. The new barriers, combined with tougher U.S. sanctions on Iran and Venezuela, are threatening to upend trade routes carrying trillions of dollars of commodities annually.
Following is a series of stories looking at the key issues and likely impact of the changes in trading policy.
Metal Markets Prepare for a New World Disorder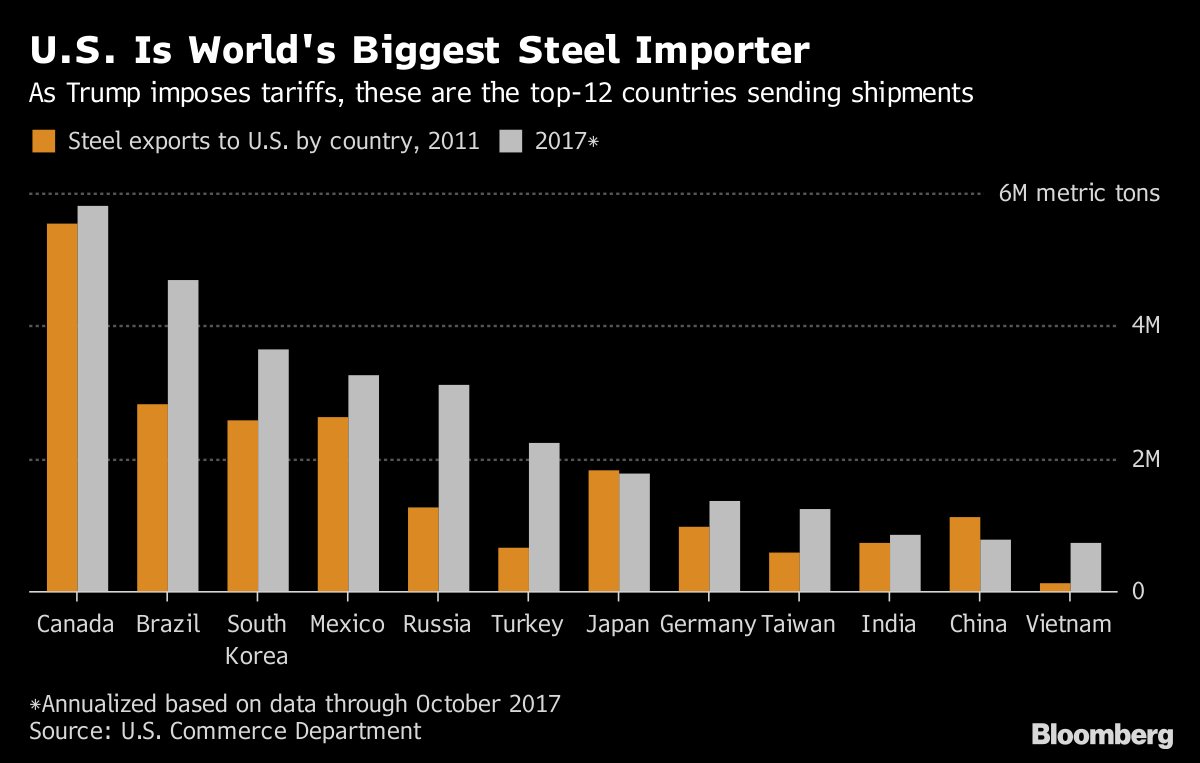 Donald Trump's attempts to re-balance global trade have already sent the metals world into a tizzy. As countries respond to U.S. tariffs and sanctions, the disarray is set to increase.
Steel prices and aluminum premiums are shooting up in the U.S. thanks to tariffs, threatening to wreak havoc on manufacturers. Everywhere else metal prices are on a roller-coaster ride, with copper and zinc retreating on fears of slowing demand. If equity investors have stayed sanguine so far, metal investors are voting with their feet.
Oil Spike or Ignore Trump: China and India's Decision
How do you solve a problem like U.S. foreign policy?
It's a question two of the world's largest oil consumers will have to wrestle with over the next four months — and their answers will define the global trade in oil.
China and India, who together imported about 1.4 million barrels a day of Iranian crude over the past 3 months, will soon have to decide whether they want to snub the U.S. government's desire to bring Iranian oil exports to zero or run the risk of an ever-escalating crude import bill. It's a story that's complicated by the emergence of the U.S. as a major exporter of crude, in particular to China.
Fossil Fuel of Tomorrow Dodging Bullets From Wars Today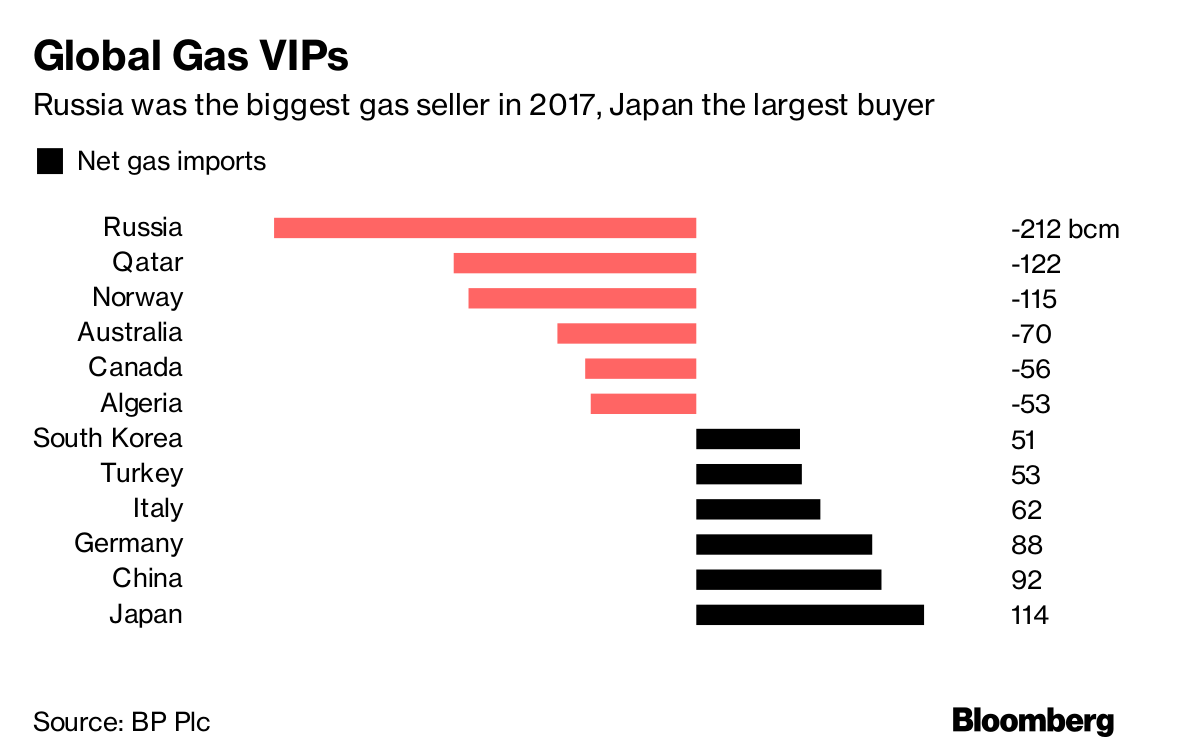 The world's fastest-growing fossil fuel is bracing for a direct hit from increasing global trade tensions.
U.S. President Donald Trump's tough talk on trade with China is looming over his country's efforts to become the world's largest exporter of liquefied natural gas. In Europe, a potential pipeline project from Russia has been imperiled by possible U.S. sanctions, while the sales practices of Qatar, the world's biggest LNG seller, are under investigation as being anti-competitive.
The friction risks disrupting global trade of gas worth almost $300 billion last year, threatening to distort flows of the commodity just as demand for the cleaner-burning fuel explodes. It's also casting a shadow over multi-billion dollar export projects in the U.S. while creating opportunities for countries untouched by the wave of protectionism.
Trump's Trade Fight Risks Upending Agricultural Flows
U.S. President Donald Trump could be about to reshape what global agricultural commodity trading will look like in the years to come.
The trade fight he's picking with nations from China to Mexico has already roiled food markets and will escalate further.
Biggest Shipping Market booms as Trade War Shrugged Off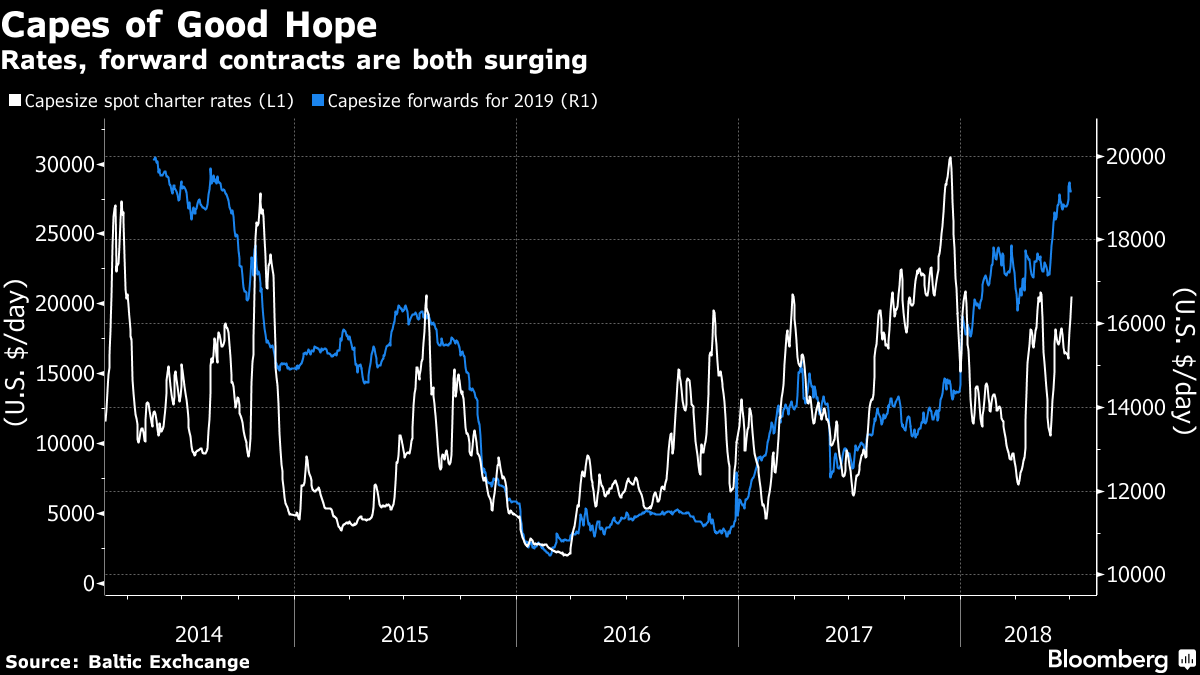 Will somebody please tell commodity shippers there's a trade war going on?
Whether it's the price of hiring giant freighters to haul hundreds of millions of tons a year of iron ore and coal, or smaller carriers moving grains, there's a theme emerging: dry-bulk shipping rates are rallying despite an escalating trade war that may yet damage China's economy.
*Isis Almeida, Joe Deaux, Alex Longly & dam Murtough Megan Durisin, Marvin G Perez, Danielle Bochove, Luzi-Ann Javier, Julian Lee, Alaric Nightingale, Dan Murtaugh, Anna Shiryaevskaya, and Rachel Adams-Heard – Bloomberg