24 August 2015, News Wires – Brent and US crude futures hit fresh 6.5-year lows on Monday to drop below the latest supports of $45 a barrel and $40 a barrel each as investors fretted that a slowing Chinese economy will lead to weaker demand amid a global supply surplus.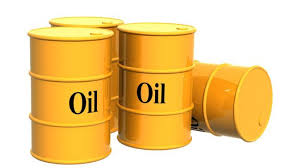 Other commodities also hit fresh lows in early Asian trading as fears spread that a more severe slowdown in China would pull down other economies in the region, denting energy and raw material consumption.
Brent oil was trading down $1.02 a barrel at $44.44 as of 0337 GMT, after hitting an intraday low of $44.24 a barrel, its lowest since March 2009. On Friday it ended $1.16, or 2.5%, lower at $45.46 a barrel.
US October crudefell $1.15 to $39.30 after hitting an intraday low of $39.00 a barrel, also its lowest since February 2009. In the previous session it settled 87 cents, or 2.1%, lower at $40.45 a barrel.
US crude lost 13% compared with its close on 3 August.
"Supply-side news continues to dominate the market … Fears of surging Iranian oil are likely to increase further after Iran's oil minister stated the country had plans to raise oil production at any cost," ANZ said in a note on Monday.
Iran's Oil Minister Bijan Zanganeh said on Sunday that holding an emergency Opec meeting may be "effective" in stabilising the oil price, Iran's oil ministry news agency Shana reported. There was a similar call by Algeria earlier this month, but other Opec delegates said no meeting was planned.
Separately Zanganeh was quoted on the oil ministry's news agency Shana on Sunday that South Korea has agreed to increase its Iranian oil purchases after a nuclear deal with world powers cleared the way for an easing of international sanctions on Tehran. South Korean government and business officials visited Iran seeking possible deals in the oil and gas.
Besides oil, other commodities tumbled. Asian stocks dived to three-year lows on Monday as a rout in Chinese equities gathered pace, hastening an exodus from riskier assets. Safe-haven government bonds and the yen rallied on the widespread unrest in the financial markets.
"Heading into September, deep uncertainties surround the global oil markets, including the strength of China's crude demand, the resilience of US shale producers and the depth and pace of the seasonal downswing in global refinery throughput," said BMI Research, part of the Fitch ratings agency.
Daniel Ang at Phillip Futures said: "Considering how prices have been moving, we do not have much hope for prices to stay afloat."
US energy firms added two oil rigs last week, the fifth increase in a row, signalling further pressure on a market awash with crude.
– Reuters