19 November 2015, News Wires – Oil fell on Thursday, with US crude dipping below $40 per barrel, retreating from early gains amid a persistent global glut of crude and refined fuel, Reuters reported.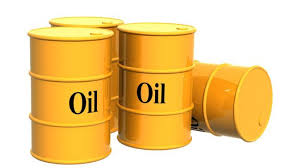 Brent crude futures were down $0.24 at $43.90 a barrel by 8:08am ET, it said.
Rising US stockpiles were the most visible evidence of oil markets being over supplied.
Goldman Sachs said on Thursday there was still a downside risk to oil prices "as storage utilisation continues to climb". The bank added that "we don't believe that current prices present an appealing entry point".
"Ultimately the focus will return to the balance of demand relative to supply, and until inventory data provides evidence of a tighter supply, the path of least resistance will be lower," said Michael Hewson, chief market analyst at CMC Markets, according to Reuters.
International benchmark Brent is still down nearly 12% this month and 24% this year, having slumped from as high as $115 in 2014.
Brent has not closed higher for two consecutive days since early October.
US crude futures last traded at $40.13 a barrel, down $0.62 from their last settlement having touched a low of $39.89, the lowest since August. The contract fell below $40 for the first time since August on Wednesday, according to the news wire.
Traders are preparing for another downward turn in prices by March 2016, market data suggests, as what is expected to be an unusually warm winter dents demand just as Iran's resurgent crude exports hit global markets after sanctions end.
US crude inventories rose by 252,000 barrels last week to 487.3 million barrels, close to record highs, according to the Energy Information Administration, highlighting that more oil is being produced than is needed.
Because of the glut, producers are scrambling to offer discounts in an effort to defend market share against their competition, Reuters said.
Opec's second-biggest producer, Iraq, has started to sell some crude grades for as little as $30 a barrel, trade sources said, acting as a further drag on futures.
Big oil suppliers have started requiring prepayment when selling cargoes of crude and refined products to Venezuela's PDVSA, a bid to curb potential risks from the state-run company's well-known cashflow woes, sources involved in the deals told Reuters.