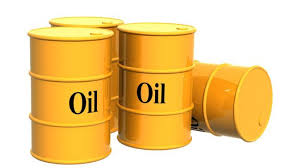 14 August 2018, Beijing — Oil prices inched up on Tuesday after a report from OPEC confirmed that top exporter Saudi Arabia had cut production to avert looming oversupply, although concerns over a slowdown in economic growth kept a lid on markets.
Front-month Brent crude oil futures were at $72.85 per barrel at 0658 GMT, up 25 cents, or 0.3 percent, from their last close.
U.S. West Texas Intermediate (WTI) crude futures were up 25 cents, or 0.4 percent, at $67.45 per barrel.
In July, Saudi Arabia told the producer group of the Organization of the Petroleum Exporting Countries (OPEC) that it had curbed production by 200,000 barrels per day (bpd) to 10.288 million bpd.
The cut comes amid expected export declines from Iran once the United States re-imposes sanctions on Tehran's petroleum industry from November.
OPEC's monthly report published on Monday, which uses data from secondary sources, confirmed the Saudi cut, which traders said triggered crude's upward move early on Tuesday.
That came despite the Saudi move coming in anticipation of a slowdown in oil demand.
The OPEC report said it expected world oil demand to grow by 1.43 million bpd in 2019, down from 1.64 million bpd in 2018.
OPEC said the demand slowdown would come on the back of potentially lower economic growth as a result of trade disputes between the United States and China as well as emerging market turmoil.
China's economy is showing further signs of cooling as the U.S. prepares to impose even tougher trade tariffs, with investment in the first seven months of the year slowing to a record low and retail sales softening, data showed on Tuesday.
"Data from China failed to meet market expectations, which could be another signal that the world economy is slowing down," said Sukrit Vijayakar.