25 January 2015, News Wires – Brent crude was buoyed on Friday by market uncertainty over the future of Saudi oil output, while US crude fell on more signs of oversupply.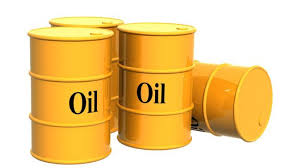 Saudi Arabia's new king, Salman, who took the throne on Friday morning after the death of his brother Abdullah, is expected to continue OPEC's policy of keeping oil output steady to protect market share.
Some traders did not want to believe that, "clinging on some faint hope that the news is wrong, the Saudis can't possibly mean what they're saying," said Walter Zimmerman, chief technical analyst at United-ICAP.
OPEC announced last November it would keep output steady at 30 million barrels a day, despite pleas from some members for it to cut output to support prices and revenues.
Stuart Glickman, an equity analyst at S&P Capital IQ, said there was no indication OPEC would cut production soon.
"It's a calculated bet that the shale producers in the US can't withstand the pain the way OPEC can," Glickman said. "And I think they're probably right."
Brent closed up $0.27 at $48.79 a barrel. U.S. crude settled down $0.72 at $45.59.
Reports of a partial shutdown at BP's oil refinery in Whiting, Indiana, weighed on US crude.
Sources familiar with the plant's operations said they did not know when the 90,000-barrel-per-day crude distillation unit would be restarted.
US crude did pare some losses in the morning after the National Association of Realtors said US home sales rose in December, which may indicate a recovering housing market.
But despite a few bullish indicators,WTI closed lower on worries over the country's worsening supply glut.
Oil inventory is already at an 80-year high for this time of year, according to data from the Energy Information Administration.
A trader quoted energy data provider Genscape as saying US crude stockpiles at the Cushing, Oklahoma, hub rose 2.7 million barrels in the week ended Tuesday.
– Upstream