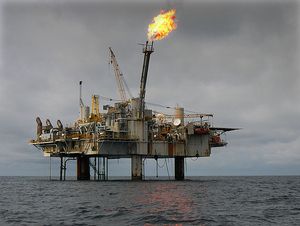 27 April 2014, London – Smaller oil producers are teaming up with engineering and oil services companies in Britain's North Sea to squeeze extra drops from ageing facilities before rising costs force them to close.
Improving "wrench time" – hours spent at worksites rather than on assessments and form-filling – and bringing in specialist teams to boost recovery rates, will help prevent early decommissioning, industry participants say.
Oil services companies are competing to take on "late life" asset work, providing the expertise that smaller producers lack.
"There's more of a reliance on our engineering and construction project management knowledge to fill the void that may be there," said Alan Johnstone, managing director, brownfield and asset management at oil services company AMEC.
The prize is substantial, with as much as $335 billion worth of oil and gas output still up for grabs in Britain's North Sea.
By overhauling veteran platforms that are operating beyond their design life, producers can hold off decommissioning for another few years.
"This approach is gaining traction again because over the last few years we have seen assets changing hands," said Walter Thain, senior vice president for Europe at oil services company Petrofac.
EnQuest, Talisman Sinopec , Ithaca Energy and Fairfield Energy are all extending the life of their North Sea assets by bringing on new crude streams with tie-backs to existing platforms, or by adding pumps to wring the last oil from a depleted reservoir. 
– Reuters