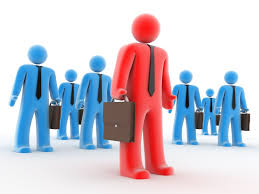 20 November 2016, News Wires – Rigzone's recently-published Ideal Employer Survey has revealed that a sizeable proportion of people currently employed in the oil and gas industry are seeking new jobs.
The survey, the results of which were launched Tuesday, had a total of 8,466 participants who were largely drawn from Rigzone's database of oil and gas professionals. Out of the 5,970 people who revealed their employment status, 28.2 percent revealed that although they were already employed they were looking to move jobs – a trend which largely reflects the current oil and gas market, Petroplan Group CEO Andrew Speers told Rigzone.
The market's current conditions contribute to low confidence in job security and could be driving workers to look for other opportunities, Speers said.
It is no surprise that so many oil and gas workers are considering moving jobs in the current oil and gas climate, added the Unite union's Scottish secretary Pat Rafferty.
"In July, we said that the UK government's Oil and Gas Workforce Plan was woefully inadequate and fell short of arresting a decline in the industry which has led to over 120,000 jobs being axed in the past few years," Rafferty said.
"We believe that too many companies are engaged in a race to the bottom, competing with each other to slash pay and conditions and turn livelihoods upside down. It's bad for the industry," he added.
Workers: the 'Bedrock' Of A Company's Success
Companies hiring in the downward cycle are looked at favorably by oil and gas industry professionals, Speers said.
"Their attitude is that if an organization is adding roles to its business, it is an indicator of growth and recovery," Speers added.
Workers are the bedrock of a company's success, Rafferty said, adding that the best firms are those that respect their staff and invest in retention. During a period of contraction in the industry those that manage to keep their experience varied and their skills up-to-date will likely be in greater demand when employees are needed, Speers said.
"It is not just technical skills that will become attractive to employers, competencies in the softer skills such as team building and communication will be required as smaller more nimble team-run projects become more common in the energy sector," Speers added.
Pay could be another driver in employed workers looking for other opportunities.
"Professionals need to consider their overall life-time salary. Staying too long in a job can also see them miss out on growing their income, as some employers will play on the lack of opportunities to control their people costs," he said.
Warning of the effects of simply chasing the highest dollar, however, Speers suggested that employers can interpret this attribute negatively and advised candidates to weigh up the benefits and alignment of a new role with their career motivations before moving ahead through the selection process to avoid disappointment on both sides.
Competitive Salary Highly Valued, Not Key Driver
Out of the 28.2 percent of respondents actively engaged in looking for a job in the sector while already in employment, the majority ranked a commitment to health and safetyas the top attribute a company can possess, according to the Rigzone survey.
A competitive salary came in second on the list of attributes, with the promise of challenging/interesting work, business integrity, a positive organisational structure and solid training and development programs all tying for third.