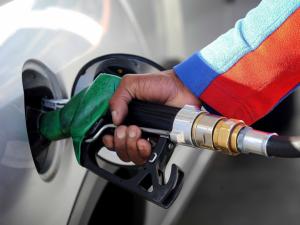 Mkpoikana Udoma
06 May 2018, Sweetcrude, Port Harcourt — Oil marketers in the country have raised the alarm over an alleged increment of the price of petroleum products by the Federal Government.
The Rivers State Indigenous Petroleum Marketers Association said the Federal Government has increased the depot price of DPK from N140per litre to N180 per litre, while AGO which was N160 is now N180 per litre.
Chairman of the Association, Mr. Obelle Ngechu, told SweetCrude Reports in Port Harcourt that the increment will affect the economy and also encourage the circulation of adulterated petroleum products.
Ngechu disclosed that some petroleum marketers and civil society organisations across the country are planning a peaceful demonstration to protest against the increment.
He further added that increase in the price of diesel will lead to increase in the price of goods because factories and industries all over the country use diesel for production.
According to him, "What pains me most is that Nigerians are usually quick to shout when they hear increment in the price of PMS, but they do not shout when there is an increment in the price of AGO, forgetting that every producer and manufacturer uses diesel.
"I will advise the Federal Government to increase the price of PMS and leave that of AGO alone because all factories and industries depend on diesel.
"Every industry in Nigeria depends on diesel. The increment in the price of diesel will affect the cost of production which will directly affect the price of goods in the market.
"It will also lead to increase in the circulation of adulterated products. Why will an ordinary Nigerian want to buy kerosene at N180 per litre when he can buy illegally refined one at N50 per litre? He queried.