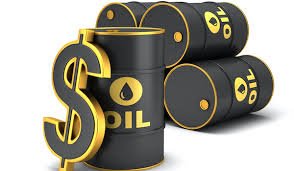 – Oil prices little changed on day, eye strong monthly gains
– Riyadh expected to extend voluntary cuts to Sep – analysts
– Oil demand rose to a record 102.8 million bpd in July – analyst
London — Oil prices were set to post their biggest monthly gains in more than a year on Monday, on expectations that Saudi Arabia will extend voluntary output cuts into September and tighten global supply.
Brent crude futures slipped 7 cents to $84.92 a barrel by 0819 GMT, while U.S. West Texas Intermediate crude edged up 10 cents to $80.68 a barrel.
The September Brent contract will expire on Monday. The more active October contract crept 6 cents higher to $84.47 a barrel.
Brent and WTI settled on Friday at their highest levels since April, gaining for a fifth straight week, as tightening oil supplies globally and expectations of an end to U.S. interest rate hikes supported prices.
Both are on track to close July with their biggest monthly gains since January 2022.
"While it seems that crude may have priced in all the good news on U.S. inflation and economic resiliency for the time being, it may continue inching higher still," said Vandana Hari, founder of oil market analysis provider Vanda Insights.
Meanwhile, Saudi Arabia is expected to extend a voluntary oil output cut of 1 million barrels per day (bpd) for another month to include September.
Riyadh's existing cuts have already constrained supplies, with oil inventories beginning to fall in some regions as demand outpaces supply.
"Oil prices are up 18% since mid-June as record high demand and Saudi supply cuts have brought back deficits, and as the market has abandoned its growth pessimism," Goldman Sachs analysts said in a July 30 note.
"We still expect the extra 1 million bpd Saudi cut to last through September, and to be halved from October."
Goldman Sachs estimated that global oil demand rose to a record 102.8 million bpd in July and it revised up 2023 demand by about 550,000 bpd on stronger economic growth estimates in India and the U.S., offsetting a downgrade for China's consumption.
*Natalie Grover, Florence Tan & Mohi Narayan; editing: Tom Hogue, Raju Gopalakrishnan, Himani Sarkar & Christina Fincher – Reuters
Follow us on twitter