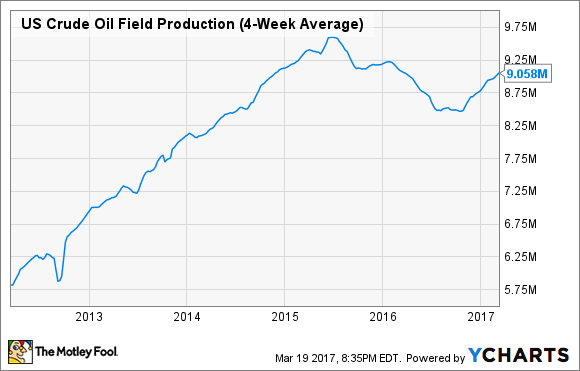 08 October 2017, Houston — Hurricane Nate had curtailed 92 percent of U.S. Gulf of Mexico oil output and up to 3 percent of refining capacity on Saturday as it sped toward energy facilities in the central U.S. Gulf Coast that largely were spared by Hurricane Harvey's wrath nearly six weeks ago.
The fast-moving storm has forced evacuations at more than 300 U.S. Gulf of Mexico offshore platforms, far more than the number affected by Harvey, which packed more of a punch when it hit the Texas coast.
Nate could still become a Category 2 storm, the second-weakest on a five-category scale used by meteorologists, with winds of up to 110 miles per hour (177 kph) before landfall later on Saturday, the National Hurricane Center said.
The storm was about 50 miles (80 km) south of the mouth of the Mississippi River on Saturday afternoon and moving at 23 mph, according to the NHC.
Its track has taken it closer to offshore production than Harvey, whose impact was greatest on refining centres. On Saturday, some 1.6 million barrels per day of oil and 2.48 billion cubic feet per day of natural gas output were halted by the storm, the Bureau of Safety and Environmental Enforcement reported.
Colby Goatley, a meteorologist at Weather Decision Technologies Inc, said his firm is helping about 10 drilling rig operators chart a course away from Nate, which is producing waves of up to 30 feet (9.1 m) near its centre.
"Rigs on the eastern side (of Nate) are racing westward to get on that more favourable side," he said.
Weather Decision is expecting tropical storm-force winds to last about 12 hours, Goatley said, a relatively short period that will help offshore producers return to full operations quickly and rigs to return to their drilling sites.
Nate is converging on refineries that remained in operation during Harvey, with Phillips 66's (PSX.N) Alliance plant, Valero Energy Corp's (VLO.N) Meraux facility, and PBF Energy's (PBF.N) Chalmette plant – all in Louisiana – and Chevron Corp's (CVX.N) plant in Pascagoula, Mississippi, all within the impact zone.
Chevron halted production at the Pascagoula plant on Saturday, according to energy intelligence company Genscape. A Chevron spokesman declined to comment. Phillips 66 confirmed that it shut its Alliance refinery on Saturday.
Combined, the two process 587,000 barrels per day, or 3 percent, of the nation's refining capacity. Hurricane Harvey, which brought intense rains that flooded the Texas Gulf Coast, shut nearly a quarter of U.S. oil refining capacity.
Valero and PBF Energy were planning to keep running during Nate's passage, according to sources familiar with those operations.
An up to 11-foot (3.4-m) storm surge is expected at the mouth of the Mississippi River in the next few hours, the NHC said at 5 p.m. (0900 GMT).
Chevron earlier had made preliminary preparations for the storm, including securing loose equipment and positioning standby generators, according to sources.
*Gary McWilliams; Erwin Seba & Gary McWilliams; Editing: Paul Simao & Matthew Lewis