30 November 2014, Lagos – A renewed plunge in oil prices is a worrying sign of weakness in the global economy that could shake governments dependent on oil revenues. Yet it is also a bonus for consumers as prices fall at the pump, giving individuals more spending money and lowering costs for many businesses.
The latest slide was triggered by OPEC's decision this week to leave its production target at 30 million barrels a day. Member nations of the cartel are worried they'll lose market share if they lower production.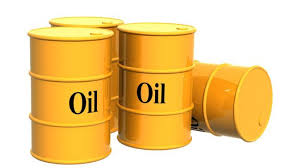 Partly because of the shale oil boom in the U.S., the world is awash in oil but demand from major economies is weak – so prices are falling.
According to Associated Press, Brent crude, an international benchmark, was at $72.50 a barrel on Friday, down nearly 30 percent in the past three months and at its lowest in four years. U.S. crude oil slid 6.2 percent to near $69 a barrel on Friday and is down 27 percent over three months.
Overall, the slide will come as a boon for consumers in oil-importing regions like Asia and Europe. But there are also some possible negatives.
Many of Europe's economies are net importers of oil, so lower prices are likely to give a welcome, if small, boost to growth. Cheaper energy reduces costs for industry and puts more money in consumers' pockets. That will be particularly useful in the 18-nation eurozone, where unemployment is high.
In Germany, the price at the pump for Super E10 fuel has fallen from 1.53 euros per liter ($7.16 per gallon) at the start of September to 1.42 euros per liter ($6.69 per gallon) this week, according to the ADAC motoring association.
Dropping fuel prices also, however, add to one of the eurozone's biggest headaches: low inflation. Weak inflation makes it harder for troubled economies like Greece to reduce debt. It is also a problem for the European Central Bank, which wants to nudge up inflation from just 0.3 percent currently to around 2 percent.
The few European countries that do produce oil – mainly Britain and Norway in the North Sea – face a drop in revenues that could balance out the positives of cheaper fuel.
RUSSIA
Russia gets about 50 percent of its state revenue from oil exports, so the government's concerns are clear. The national economy is already sliding into recession under the impact of Western sanctions and investors are pulling money out.
Officials for the moment are putting on a poker-face – Putin said Friday that "I'm sure the market will become balanced by the middle of next year."
For Russian consumers, the outlook is mixed. Prices at the pump have actually gone up in the past few months, in line with a rise in inflation that has been fueled by the drop in the national currency, the ruble. In local money, 95-octane gasoline costs 35.99 rubles a liter ($2.8 a gallon) in Moscow, up from 35.53 per liter two months ago.
JAPAN
In Japan, which is a net importer of oil, gas at the pump remains relatively high as it takes some time for cheaper crude prices to filter down to consumers. Also, a recent drop in the yen's value will reduce the savings Japan can reap from lower oil prices.
In June, regular gasoline cost $1.40 a liter ($5.29 a gallon) at the Esso filling station in Shimbashi, near the glittering Ginza shopping strip in Tokyo. The price rose to $1.46 a liter ($5.53 a gallon) in July and was $1.44 a liter ($5.44 a gallon) on Friday morning.
Prices are expected to fall but that will complicate the government's efforts to end Japan's deflation.
CHINA, EMERGING ASIAN ECONOMIES
The Chinese government adjusts retail prices in line with the global market. As a result, Beijing has cut prices repeatedly this year. On Friday, highest grade gasoline cost $1.20 a liter ($4.54 a gallon) in the capital, down from $1.35 a liter ($5.11 a gallon) in June. Cheaper fuel would ease financial pressure on manufacturers and small businesses at a time when economic growth has declined steadily over the past two years.
Elsewhere in Asia, the impact is varied. In Indonesia, fuel costs have risen because the government has cut its expensive subsidies, more than offsetting the decline in global oil prices. The higher prices triggered street protests and the latest fall in crude prices may help ease tensions once it flows through to pump prices.
Malaysia is among the few oil-exporting nations in Asia, so the drop is hurting its coffers. But it is also taking advantage of the market drop to cut expensive fuel subsidies.
– The Punch