31 December 2014, News Wires – A project proposed by Texas-based Excelerate Energy has reportedly become the first liquefied natural gas victim of slumping US oil prices.
According to Reuters, citing regulatory documents, Excelerate has put on hold plans to build a floating 8 million tonne-per-annum export plant in Lavaca Bay, Texas.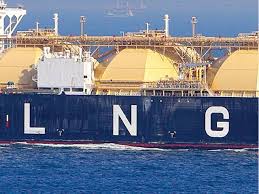 The proposed $2.5 billion project was said to be the first floating LNG solution in the US Gulf.
A spokesperson could not be reached for comment late Tuesday afternoon, but the news wire said the company confirmed the suspension of plans.
"Due to the recent global market conditions, the company has determined that, at this time, this project no longer meets the financial criteria necessary in order for us to move forward with the capital investment," Excelerate was quoted as saying.
Oil prices have roughly halved since June, upending assumptions by developers that cheap US LNG would muscle into high-value Asian energy markets.
Excelerate's project was initially due to begin exports in 2018.
Thirteen other US LNG projects are in development but have not received final investment decisions. Only Cheniere's Sabine Pass and Sempra's Cameron LNG projects have hit that milestone.
In a submission to the US Federal Energy Regulatory Commission seen by Reuters, Excelerate said that uncertainty generated by a steep decrease in oil prices has forced it to conduct a "strategic reconsideration of the economic value of the project".
The company will thus suspend all activities until 1 April 2015 and will update Ferc on the status of the project at that time, according to the news wire.
In the filing, Excelerate hints that lacklustre demand for capacity was behind the suspension, saying that only "renewed interest of potential counterparties" could get it moving again.
– Upstream