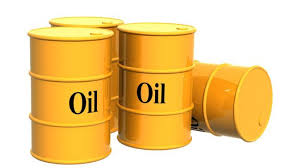 18 June 2018, News Wires — Oil prices fell further on Monday, pulled down by an expectation that producer club OPEC and its allies will increase supplies.
Brent crude futures, the international benchmark for oil prices, were at $73.05 per barrel at 0036 GMT, down 39 cents, or 0.5 percent, from their last close.
U.S. West Texas Intermediate (WTI) crude futures were at $64.24 a barrel, down 82 cents, or 1.3 percent, from their last settlement.
The drops came after crude futures fell around 3 percent on Friday, hurt by concerns about rising output and a U.S.-China trade row.
"Oil prices tanked… after Russia and Saudi Arabia all but confirmed a production increase," said Stephen Innes, head of trading for Asia/Pacific at futures brokerage OANDA.
The producer cartel of the Organization of the Petroleum Exporting Countries (OPEC), which is de-facto led by Saudi Arabia, and some allies including Russia have been withholding output with since the start of 2017. Producers will meet in Vienna on June 22 to decide forward production policy.
"Most industry observers are expecting a production rise," said Innes, although he added that "the magnitude and timing of the boost remain uncertain."
Also looming over markets was a threat by China to slap a duty on U.S. oil imports in response to announcements by Washington of new import sanctions on China, in what many analysts say could be a serious trade stand-off between the world's biggest two economies.