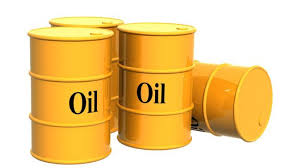 14 March 2017, Lagos -Oil prices dropped to their lowest in three months yesterday despite the Organisation of Petroleum Exporting Countries, OPEC efforts to curb crude output.Brent crude was down 11 cents, or 0.21 percent, at $51.26 per barrel, its lowest since November 30.
While United States West Texas Intermediate crude (WTI) declined 19 cents, or 0.39 percent, to $48.30 a barrel, also the lowest since Nov. 30. Brent crude is set to drop for fifth day, its biggest losing streak since a six-day slump that ended on Nov. 4.
During this streak, the price has slumped 8.5 percent, its worst performance since the middle of June 2016. Meanwhile, there are fears that global oil supply could struggle to keep pace with demand after 2020, risking a sharp increase in prices, unless new projects are approved soon, according to the latest five-year oil market forecast from the International Energy Agency, IEA.
The global picture appears comfortable for the next three years but supply growth slows considerably after that, according to Oil 2017, the IEA's market analysis and forecast report previously known as the Medium-Term Oil Market Report.
The demand and supply trends point to a tight global oil market, with spare production capacity in 2022 falling to a 14-year low.
The report noted that in the next few years, oil supply will be growing in the United States, Canada, Brazil and elsewhere but this growth could stall by 2020 if the record two-year investment slump of 2015 and 2016 is not reversed.