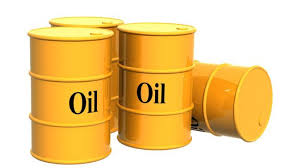 14 September 2018, News Wires — Oil prices gained on Friday, on track to end the week up more than 2 percent as the market strengthened, bucking off bearish forces that had pulled it down earlier in the session.
"There was a lot of factors that were causing it to drift lower," said Bob Yawger, director of futures at Mizuho in New York.
At about 11:30 a.m. EDT (1530 GMT) the rally began, with U.S. crude up over $1 a barrel as both grades moved to end the week higher.
Brent crude rose 59 cents to $78,77 a barrel by 11:53 a.m. EDT. The global benchmark fell 2 percent on Thursday after rising on Wednesday to its highest since May 22 at $80.13.
U.S. West Texas Intermediate (WTI) futures were up $1 at 69.79 a barrel after dropping 2.5 percent on Thursday.
After a volatile week, Brent was set for a 2.4 percent weekly rise and WTI 2.7 percent.
Brent reached a session high of $78.94 a barrel, as speculators attempted to break through resistance at $79.00 a barrel.
"The price action of yesterday confirms $80.00 a barrel as a strong resistance line in Brent," consultancy Petromatrix said in a research note.
"There has been a lot of speculative interest searching for Brent above $80.00 a barrel on the back of the U.S. sanctions on buyers of Iranian crude oil, but so far this year any buying of Brent above $79.00 barrel did not have a long shelf life."
The United States is renewing sanctions on Iran after withdrawing from a nuclear deal forged in 2015 between Tehran and world powers.
Washington reimposed some of the financial sanctions from Aug. 6, while those affecting Iran's petroleum sector will come into force from Nov. 4.
Indian refiners, traditionally major buyers of Iranian crude, will cut their monthly loadings from Iran for September and October by nearly half from earlier this year.
But Iran's OPEC governor Hossein Kazempour Ardebili, said in comments to Reuters that a "supply shortage" meant that the United States would not be able to meet its zero export target.
Price rises were capped after U.S. Energy Secretary Rick Perry said Saudi Arabia, other members of OPEC and Russia were to be admired for trying to prevent a spike in global oil prices.
Meanwhile, the International Energy Agency on Thursday warned that although the oil market was tightening and world oil demand would reach 100 million bpd in the next three months, global economic risks were also mounting.
China will not buckle to U.S. demands in any trade negotiations, the major state-run China Daily newspaper said, while U.S. President Trump said on Twitter he felt no pressure to strike a deal with China.
Following Chinese President Xi Jinping's call for a boost to national energy security amid trade tensions, the country's crude oil output rose in August for the first time in nearly three years.