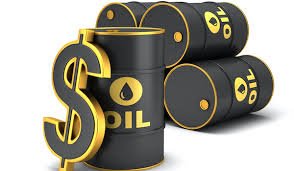 – China to step up policy adjustments amid slow recovery
– Brent 6-month backwardation near 2.5-month highs
– POLL-US crude, product inventories seen down last week
– Coming up: API data on U.S. crude stocks at 2030 GMT
New York — Oil prices rose to fresh three-month highs on Tuesday, as signs of tighter supplies and pledges by Chinese authorities to shore up the world's second-biggest economy lifted sentiment.
Brent futures gained 70 cents at $83.44 a barrel by 1:06 p.m. EDT, after hitting $83.65 earlier, the highest since April 19.
U.S. West Texas Intermediate (WTI) crude rose 79 cents at $79.53. The contract earlier rose to $79.82 a barrel, the highest since April 19.
The crude benchmarks have already clinched four weekly gains in a row, with supplies expected to tighten due to output cuts from the Organization of the Petroleum Exporting Countries (OPEC) and allies.
Earlier-loading Brent contracts are selling above later loadings, a price structure known as backwardation indicating traders see tight supply, with the six-month spread near a two-and-a-half month high.
"The market is getting more concerned about the trend of tightening oil supplies, and it's becoming more obvious to the naysayers that the expected drop-off in demand isn't happening," Price Futures Group analyst Phil Flynn said.
In China, the world's second-biggest oil consumer, leaders pledged to step up economic policy support.
But still, some economic data limited gains. In the euro zone, business activity shrank more than expected in July, a survey showed.
In the United States, business activity slowed to a five-month low in July, a closely watched survey showed, but falling input prices and slower hiring indicate the Federal Reserve could be making progress in its bid to reduce inflation. Markets anticipate 25-basis-point rate hikes from both the Fed and the European Central Bank this week.
U.S. industry data on inventories is expected at around 2030 GMT. Four analysts polled by Reuters estimated on average that crude inventories fell by about 2 million barrels in the week to July 21.
Sending a bearish signal, a 110,000 barrel-per-day unit at the huge U.S. refinery in Baton Rouge (C}RO7309414611) will be shut for up to four weeks, sources said.
*Stephanie Kelly; Shadia Nasralla & Sudarshan Varadhan; editing: Jan Harvey, Susan Fenton & Sharon Singleton – Reuters
Follow us on twitter