24 April 2015, News Wires – Oil prices on Friday edged back from 2015-highs reached the session before, but remain on course for weekly gains after renewed air strikes in Yemen stoked concerns on the security of Middle East oil shipments.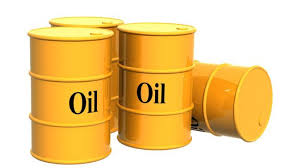 Crude prices have surged about $10 a barrel over the last month amid growing tension in the Middle East, with slowing US production growth and signs of stronger global demand also providing support.
The spike in prices on Thursday came as warplanes from a Saudi-led coalition pounded Houthi militiamen and military bases with at least 20 air strikes throughout Yemen, residents said, despite Riyadh saying earlier it was winding down its campaign.
Brent crude for June delivery was down 31 cents at $64.54 a barrel in early trading on Friday, after settling $2.12 higher. The contract touched its highest since 10 December at $65.58 on Thursday.
US crude for June delivery dropped 32 cents to $57.42 a barrel, after settling up $1.58. The front-month contract hit a 2015-high of $58.41 on Thursday and is on course for its sixth straight weekly gain.
The rise in futures prices over the last month shows a growing disconnect between oil producers and Wall Street over when slumping oil prices will recover, with the financial community betting that the oil price cycle may turn more quickly than the industry expects.
"Equity markets are already looking for the upside," said Scott Key, chief executive of IHS.
Meanwhile, producers are bracing for oil to remain at about $60 a barrel for as long as the next five years or so.
"One can hope for $75 oil but I think one has to plan for a lower price," said Stephen Chazen, chief executive of Occidental Petroleum. Chazen said he was planning for oil to remain at $60.
International oil prices were also supported by a weakening dollar after underwhelming US economic news.
A weaker greenback makes dollar-denominated commodities like oil cheaper for holders of other currencies.
– Reuters