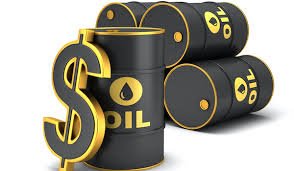 London — Oil prices were stable on Wednesday, as the market weighed gloomy economic prospects against expectations of U.S. crude inventory declines and plans by OPEC+ producers to reduce output.
Brent crude futures fell 22 cents, or 0.26%, to $84.72 a barrel by 1053 GMT. West Texas Intermediate U.S. crude was down 20 cents, or 0.25%, to $80.51 a barrel.
U.S. job openings in February dropped to the lowest level in nearly two years, suggesting that the labour market was cooling.
"(The data) could be the first signs of weakness in the U.S. labour market and that is huge. Without it, (the U.S. Federal Reserve) will find it very hard to make the argument that it is pausing the tightening cycle," said Craig Erlam, senior markets analyst at OANDA.
Traders will be looking for cues on broader economic trends from U.S. non-farm payrolls data due this week, as weak economic data from the U.S. and China raise demand fears.
"The present raises concerns about healthy economic expansion as Chinese, euro zone and U.S. manufacturing activity slowed last month," said Tamas Varga of oil broker PVM.
Record Russian diesel flows to the Middle East in March, and the sluggish performance of middle distillates contracts have "acted as a brake on any attempt to push crude oil prices meaningfully higher", Varga said.
Markets saw some support, however, from an industry report showing U.S. crude inventories fell by about 4.3 million barrels in the week ended March 31.
The official inventory report by the U.S. Energy Information Administration is due at 1430 GMT on Wednesday.
Bullish sentiment continued after voluntary cuts pledged by OPEC+ which groups Organization of the Petroleum Exporting Countries members and allies including Russia.
"Energy traders are still digesting the OPEC+ surprise production cut and any news that suggests the oil market will remain even tighter is going to send prices even higher," said Edward Moya, an analyst at OANDA.
*Sudarshan Varadhan, Laila Kearney; editing: Louise Heavens & Jason Neely – Reuters
Follow us on twitter