13 August 2015, News Wires – Oil prices were steady early on Thursday, supported by lower US stockpiles and a firm demand outlook, but worries over China's economy continued to weigh.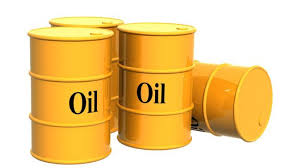 A 1.7-million barrel drop in US stockpiles last week helped to at least temporarily halt a price slide that has lasted since May and seen WTI and Brent lose over a quarter of their value.
A relatively bullish outlook by the International Energy Agency (IEA) on Wednesday also supported prices.
US crude was trading at $43.27 per barrel in early trade, down 3 cents from Wednesday's close. Brent futures were 5 cents higher at $49.71 a barrel.
"Prices recovered overnight after initial declines, supported by an IEA announcement and a weaker dollar," ANZ bank said on Thursday.
The IEA said global oil demand growth in 2015 would be the strongest in five years, although it added that global oversupply would last through 2016.
But analysts said there were some doubts around a bullish demand forecast, especially in Asia where China's economy is showing increasing signs of weakness, with the devaluation of its yuan currency potentially denting demand for imports of fuel.
China's implied oil demand fell in July from the previous month amid a continuing drop in the nation's vehicle sales that could mute growth further in the second half of 2015.
China consumed roughly 10.12 million barrels per day of oil in July, down more than 4% from June, although the implied use was up from 9.72 million bpd a year ago, according to calculations based on preliminary government data.
The month-on-month fall came as Chinese auto sales dropped 7.1% in July from a year earlier, the fourth straight monthly decline and biggest since February 2013.
– Reuters