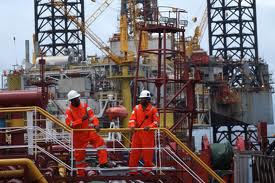 21 November 2012, Sweetcrude, Lagos – NIGERIA's Okoro 14 field extension development well drilled by Afren and Amni International company have commenced oil production from the well, using the existing Okoro main field wellhead platform.
This is in keeping with the objective of establishing early production from the new field extension that was announced in January 2012.
The well, located offshore South East of Nigeria has been completed and brought onstream via the existing Okoro floating production storage offloading vessel.
The Adriatic IX drilling rig has now been relocated to the Ebok field in order to undertake planned rig-based work, which includes the drilling of a development well to similarly establish early production from the Ebok North Fault Block discovery that was announced in May 2012.
Chairman of Afrem, Egbert Imomoh expressed deep satisfaction over the new production from the well.
"I am delighted that we have commenced early production at the Okoro Field Extension, just nine months after the initial discovery.
"This is clear evidence that we are creating tangible value and volume growth from our ongoing exploration drilling campaign, and further testament to the Afren team's fast track development capabilities.
"Not only will we see an outstanding economic return from early development wells that utilise existing infrastructure, but we will also gain valuable production experience and reservoir data that will assist in optimising the full field development solution," Imomoh said.