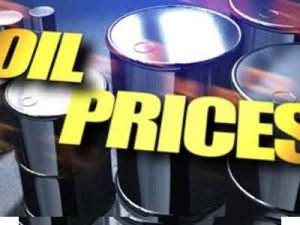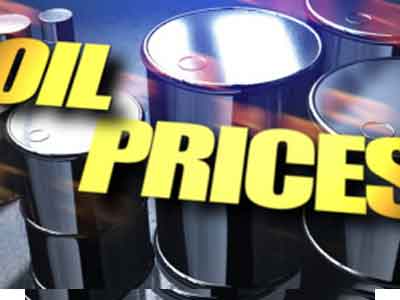 10 September 2018, New York — Oil prices were mixed on Monday, pulling back from an early rally after data suggested U.S. crude inventories might build, weighing on the market.
Traders said weekly data from Bloomberg suggested U.S. oil inventories are rising, contradicting an earlier report from Energy Information provider Genscape, which forecast declining inventories.
"This has been a Monday morning special that the Bloomberg or Genscape numbers can kill a rally," said Bob Yawger, director of futures at Mizuho in New York.
U.S. crude futures were down 20 cents at $67.55 a barrel by 12:32 p.m. EDT (1632 GMT). Brent crude oil was up 30 cents at $77.13 a barrel after earlier touching a high of $77.92 a barrel.
Earlier in the session, crude had strengthened as growth of U.S. drilling braked and investors anticipated lower supply once new U.S. sanctions against Iran's crude exports kick in from November.
"The low rig count set the stage for us to move higher," said Phil Flynn, an analyst at Price Futures Group in Chicago. "At the end of the day you also have storms that could impact inventories for some time to come."
U.S. drillers cut two oil rigs last week, reducing the total count to 860, Baker Hughes said on Friday.
Growth of the number of rigs drilling for oil in the United States has stalled since May, reflecting increases in well productivity but also bottlenecks and infrastructure constraints.
"A higher oil price scenario is built on lower exports from Iran due to U.S. sanctions, capped U.S. shale output growth, instability in production in countries like Libya and Venezuela and no material negative impact from a U.S./China trade war on oil demand in the next 6-9 months," said Harry Tchilinguirian, oil strategist at French bank BNP Paribas.
"We see Brent trading above $80 under (that) scenario," he told Reuters Global Oil Forum.
Outside the United States, Iranian crude oil exports are declining ahead of a November deadline for the implementation of new U.S. sanctions.
Although many importers of Iranian oil have said they oppose sanctions, few seem prepared to defy Washington.
"Governments can talk tough," said Energy consultancy FGE. "They can say they are going to stand up to Trump and/or push for waivers. But generally the companies we speak to … say they won't risk it," FGE said. "U.S. financial penalties and the loss of shipping insurance scare everyone."
While Washington is exerting pressure on countries to cut imports from Iran, it is also urging other producers to raise output to hold down prices.
U.S. Energy Secretary Rick Perry will meet his counterparts from Saudi Arabia and Russia on Monday and Thursday respectively as the Trump administration encourages the world's biggest producers and exporters to keep output up.
Investors are concerned about the impact on oil demand of the trade dispute between the United States and other large economies, as well as the weakness of emerging markets.
"Trade wars, and especially rising interest rates, can spell trouble for the emerging markets that drive (oil) demand growth," FGE said.