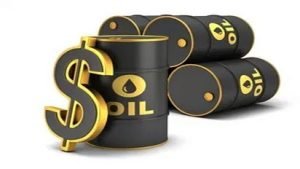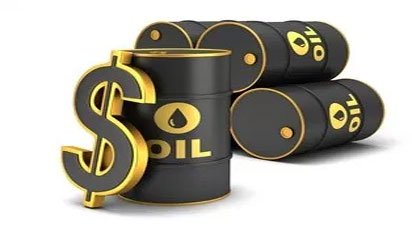 27 September 2018, News Wires — Oil edged higher on Thursday, driven by the prospect of a shortfall in global supply once U.S. sanctions against major crude exporter Iran come into force in just five weeks' time.
U.S. President Donald Trump this week demanded that OPEC raise production to prevent further price rises ahead of key congressional elections in early November.
Analysts say the Organization of the Petroleum Exporting Countries and partner Russia appear unlikely at this point to respond immediately to Trump's demands, while U.S energy secretary Rick Perry has also ruled out using U.S. strategic crude reserves as a means of lowering the price.
The most-active December Brent crude futures contract was last up 23 cents at $81.02 a barrel at 1407 GMT, off the high for the day at $81.90 but still within sight of Tuesday's four-year high of $82.55.
The front-month November contract expires on Friday. 
U.S futures were up 31 cents at $71.88 a barrel.
"On paper, you could argue that the technical and fundamental perspective points to higher prices, so I think that will carry on into next week and further out," Saxo Bank senior manager Ole Hansen said.
"$100 dollars barrel, I am struggling to see that. Already at $80, we are seeing emerging-market local oil prices pretty close to where we peaked a few years ago … the race to protect consumers from further price rises from here could potentially impact demand growth sooner than would otherwise have been expected."
Estimates of how much Iranian crude could disappear from the market once U.S. sanctions come into force on Nov. 4 vary widely among the analyst community, from anywhere from 500,000 barrels per day (bpd) all the way to 2 million bpd.
At its 2018 peak in May, Iran exported 2.71 million bpd of crude oil, equivalent to nearly 3 percent of daily global consumption.
"We view that crude market risks are heavily skewed to the upside and whilst we are not explicitly forecasting Brent to rise to $100 per barrel, we see material risks of this coming to fruition," Japanese bank Mitsubishi UFJ Financial Group said in a note to clients.
Meanwhile, Saudi Arabia will quietly add extra oil to the market over the next couple of months to offset a drop in Iranian production but is worried it might need to limit output next year to balance global supply and demand as the United States pumps more crude.
OPEC has little spare capacity to make up for any drop in exports from Iran, which is the group's third-largest producer.
U.S. crude production hit a record 11.1 million bpd in the week ending Sept. 21, according to data from the Energy Information Administration (EIA) on Wednesday.
That is an increase of almost a third since mid-2016.
Commercial crude stocks rose by 1.85 million barrels, to 395.99 million barrels, the EIA data showed.