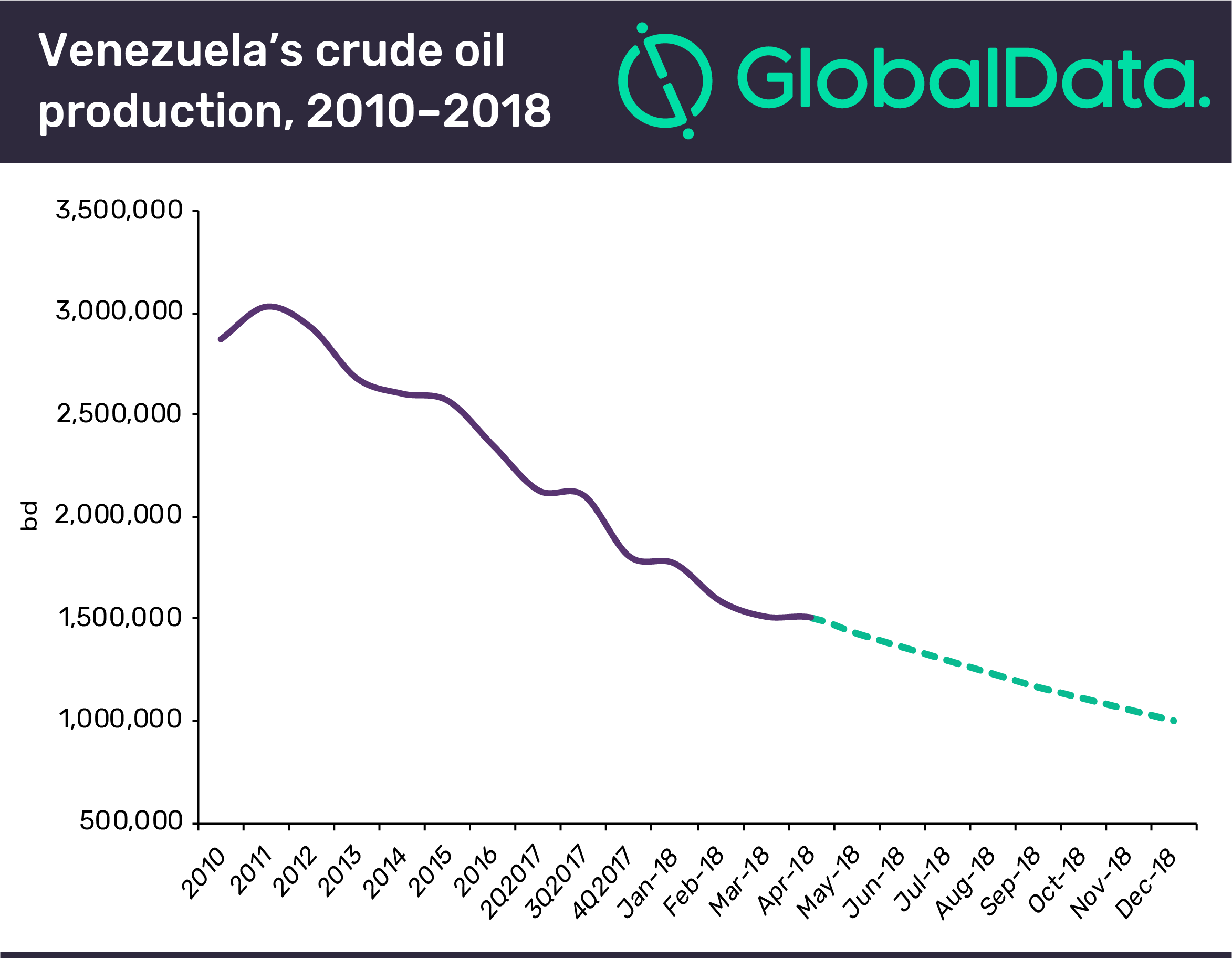 01 June 2018, Sweetcrude, Houston, Texas — On Monday 21st May President Donald Trump signed a new executive order aimed at prohibiting certain oil-related transactions with Venezuela.
This new sanction package is, however, symbolic in comparison to the more targeted sanctions previously considered that would limit exports of Venezuelan crude oil to the US and reduce imports of diluent from the US into Venezuela, says GlobalData, a leading data and analytics company.
Crude oil production in Venezuela is experiencing a steep decline estimated at a loss of approximately 500 thousand barrels per day (mbd) during the last seven months, so tougher sanctions may not be necessary anymore. This decline is expected to worsen throughout 2018 and imposing sanctions targeting crude production could accelerate the collapse of the country's economy causing deeper harm to its population.
Also, in a wider oil market context where oil demand is set to grow by the end of 2018, more constraints on Venezuelan oil output would be counterproductive to the stability of the market.
Adrian Lara, Oil & Gas Analyst at GlobalData comments, "Crude oil production in Venezuela is practically falling at an average of 10% every quarter and has been since mid-2017. A scenario with oil production in the country losing at least another 500 mbd by the end of the year is not unrealistic. Having full additional sanctions imposed would certainly send a strong geopolitical message from the US at the risk of generating more instability in the world supply markets.
"Sanctions directly targeting Venezuelan crude exports would surely limit PDVSAs finances with few revenue-generating alternatives and maintain the country's oil sector on the path of continuous underinvestment."