09 december 2014, Abuja – The Federal Government on Monday vowed to protect the economy from any external shock that might arise from the global drop in oil prices.
It also warned that it would not allow "merchants of fear" to distort facts about the economy in order to sow any seed of hopelessness.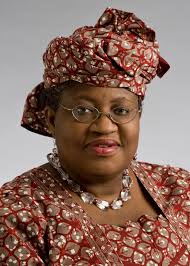 The Minister of Finance, Dr. Ngozi Okonjo-Iweala, stated this while speaking at the National Insurance Summit which was held in Abuja.
The summit, organised by the National Insurance Commission had the theme, "Transforming the Nigerian Insurance Sector-A three year agenda."
The minister who delivered the keynote address at the event admitted that while the economy was currently experiencing challenges, a lot of monetary and fiscal measures had been introduced to put it back on track.
She said, "Unleashing the latent energies of the insurance industry to create more jobs and boost economic development is one of our strategic responses to close the gap created by the economic challenges we are confronting at the moment.
"Given the great progress which the banking and pension sectors have made in the last decade, insurance can do as well or even better. Many of us, private companies and households are concerned about how the current economic challenges will affect them.
"That is natural and legitimate. But we should avoid the kind of fear that will paralyse us or make us do the wrong things. Government is open to constructive criticism and ideas because we need to work together as a country to tackle these present challenges. But we should not let the merchants of fear, those who want to politicise and make political capital by distorting facts about the economy to succeed."
Okonjo-Iweala said these challenges had provided the country with an opportunity to unleash the potential of other sectors of the economy.
"We have challenges but we also have strengths – a diversifying economy, increasing non-oil revenues from tax, a growing private sector and a mix of the right policies to help the economy grow sustainably," she added.
– The Punch