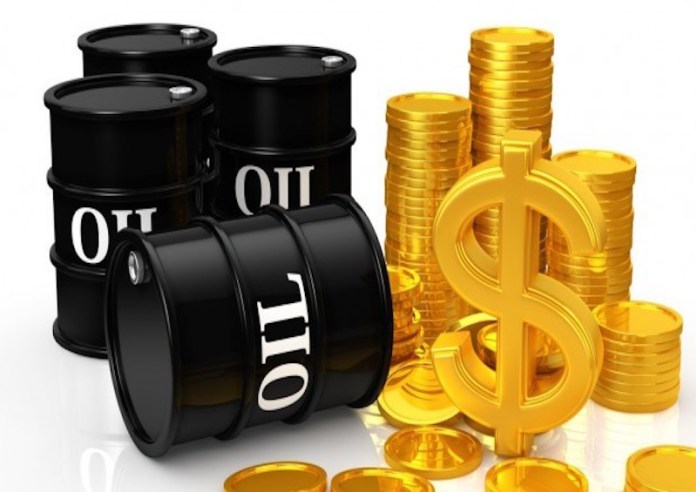 23 October 2018, News Wires — Oil prices plunged about 5 percent on Tuesday to two-month lows as a selloff in U.S. equity markets raised worries about demand growth and after Saudi Arabia said it could supply more crude quickly if needed, easing concerns ahead of U.S. sanctions on Iran.
Brent crude futures LCOc1 fell 4.4 percent, or $3.49, to $76.34 a barrel by 12:23 p.m. EDT (1521 GMT) after plunging to $75.88, the lowest since Sept. 7.
U.S. crude fell $3.17, or 4.6 percent, to $66.19 a barrel, after hitting a session low of $65.74, the lowest level since Aug. 20. If U.S. crude drops below $65, a psychologically important figure, that could trigger further technical selling, traders said.
Both contracts were on track for the biggest percentage drop since July.
"The severity of the drop is pretty striking but in today's trading world, we have these kind of days a little more often. Now we have to wait and see if this continues to spiral out of control," said Gene McGillian, vice president of market research for Tradition Energy in Stamford, Connecticut.
Wall Street sank about 2 percent as worries over profit growth, concerns over events such as the upcoming U.S congressional mid-term elections and Italy's budget have sent investors scrambling out of stocks.
"Concerns about what's going on in the stock markets and the worries about economic growth has spilled over into the oil markets," McGillian said, adding that investors will be watching closely to see if the increase in Saudi Arabia's output materializes quickly.
Saudi Energy Minister Khalid al-Falih told a conference in Riyadh the oil market was in a "good place" and he hoped oil producers would sign a deal in December to extend cooperation to monitor and stabilise the market.
"We will decide if there are any disruptions from supply, especially with the Iran sanctions looming," Falih said. "Then we will continue with the mindset we have now, which is to meet any demand that materialises to ensure customers are satisfied."
Falih said he would not rule out the possibility that Saudi Arabia would produce between 1 million and 2 million barrels per day (bpd) more than current levels in future.
U.S. sanctions on Iranian oil begin on Nov. 4 and Washington has said it wants to stop all of Tehran's fuel exports, but other oil producers are pumping more to fill any supply gaps.
The oil market has been concerned that Saudi Arabia might cut crude supply in retaliation for potential sanctions over the killing of journalist Jamal Khashoggi. Falih said on Monday there was no intention of doing that.
Economist Intelligence Unit energy analyst Peter Kiernan said it would be self-defeating for Saudi Arabia to cut oil supply, as it would risk losing market share to other exporters while losing its reputation as a stable player in the market.
Meanwhile, Russia's oil production is currently 150,000 bpd higher than the October 2016 level, the baseline for the global oil production deal, TASS news agency quoted Energy Minister Alexander Novak as saying.
South Korea's crude imports from Iran fell to zero in September, data from state-run Korea National Oil Corp showed.
However, U.S. crude oil production has climbed by almost a third since mid-2016, and the rising output could help to offset the loss of exports from Iran.
U.S. crude inventories were expected to have risen for the fifth straight week last week, according to a Reuters poll ahead of weekly data from the American Petroleum Institute (API) at 4:30 p.m. EDT (2030 GMT) on Tuesday, and the Energy Information Administration (EIA) report on Wednesday morning.