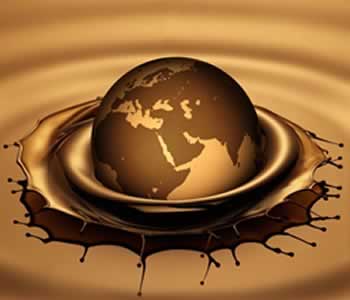 – Dollar dips as jobless claims rise more than expected
– Strike halts deliveries from Total's French refineries
– China demand hopes offset by U.S. recession worries
New York — Oil prices were little changed on Thursday as a big jump in U.S. unemployment claims increased recession worries but also caused the dollar to decline on a rising likelihood the Federal Reserve may not speed up the pace of its interest rate hikes.
The U.S. central bank uses higher interest rates to reduce inflation. But those higher rates increase consumer borrowing costs, which can slow the economy, cause a recession and reduce demand for oil in the future.
Brent futures were up 2 cents to $82.68 a barrel by 12:28 p.m. EST (1728 GMT), while U.S. West Texas Intermediate (WTI) crude rose 3 cents to $76.69.
Both benchmarks fell by between 4% and 5% over the previous two days.
The number of Americans filing new claims for unemployment benefits increased by the most in five months last week, but the underlying trend remained consistent with a tight labor market.
"Decelerating growth continues to weigh on crude prices," said Edward Moya, senior market analyst at data and analytics firm OANDA.
Moya, however, noted crude also "got a boost on hopes that a softening labor market might be enough to prevent the Fed from sending this economy into a severe recession."
The higher-than-expected U.S. jobless claims caused the U.S. dollar to slide.
A weaker dollar makes oil cheaper for buyers holding other currencies and tends to support risk appetite among investors.
"Oil was steady earlier after Russian Foreign Minister (Sergei) Lavrov reiterated Russia's commitment to OPEC+," Moya at OANDA said, referring to the OPEC+ group that includes the Organization of the Petroleum Exporting Countries (OPEC) and their allies like Russia.
In France, meanwhile, TotalEnergies was unable to make deliveries from its French refineries on Thursday because of continued strike action a day after data showed an unexpected decline in U.S. crude inventories last week.
"The halt in deliveries from TotalEnergies' French refineries due to the nationwide strikes together with the slight weakness in the dollar might attract some shorts to cover part of their positions," Tamas Varga of oil broker PVM told Reuters.
Crude has also drawn support from expectations of rising Chinese demand.
While China's crude oil imports in the first two months of 2023 fell 1.3% on a year-on-year basis, analysts pointed to accelerating imports in February as a sign that fuel demand was rebounding after Beijing scrapped COVID-19 controls.
*Scott Davisano, Alex Lawler, Stephanie Kelly & Emily Chow; Editing: David Goodman, Shounak Dasgupta & Paul Simao – Reuters
Follow us on twitter