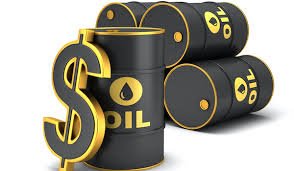 Singapore — Oil prices were steady on Monday after U.S. leaders reached a tentative debt ceiling deal, possibly averting a default in the world's largest economy and oil consumer but concerns about further interest rate hikes capped gains.
Brent crude futures slipped 20 cents, or 0.2%, to $76.75 a barrel by 1055 GMT, while U.S. West Texas Intermediate crude was at $72.58 a barrel, down 9 cents, or 0.1%.
Trade is expected to be subdued on Monday because of UK and U.S. holidays.
U.S. President Joe Biden and House Speaker Kevin McCarthy over the weekend forged an agreement to suspend the $31.4 trillion debt ceiling and cap government spending for the next two years. Both leaders expressed confidence that members of the Democratic and Republican parties will vote to support the deal.
Reaching the agreement and coming closer to avoiding a default on U.S. debt renewed investor appetite for riskier assets such as commodities.
Analysts said the provisional deal has taken pressure off the markets, offering a relief rally in risk assets, including crude oil.
"We could see more gains as a relief rally gets under way in the broader financial markets when the U.S. comes back from the long Memorial Day weekend," said Vandana Hari, founder of oil market analysis provider Vanda Insights.
Still, analysts see any boost in oil prices from the debt deal as short-lived.
The U.S. Federal Reserve may still raise interest rates in June, IG's Sydney-based analyst Tony Sycamore said: "Higher U.S. rates are a headwind for crude oil demand," he added.
Meanwhile, the Organization of Petroleum Exporting Countries (OPEC) and allies including Russia, known as OPEC+, is due to meet on June 4.
Saudi energy minister Abdulaziz bin Salman warned short-sellers betting that oil prices will fall to "watch out", in a possible signal that OPEC+ may further cut output.
However, comments from Russian oil officials and sources, including Deputy Prime Minister Alexander Novak, indicate the world's third-largest oil producer is leaning towards leaving output unchanged.
*Noah Browning, Florence Tan & Mohi Narayan; Editing: Osmond, Kirsten Donovan – Reuters
Follow us on twitter