03 December 2014, Lagos – Brent crude oil steadied below $73 a barrel yesterday, although Russian and Nigerian currencies remained under pressure on persistent doubts over their central banks' ability to provide support.With Brent crude trading at about $72, breaking a five-day losing streak, the rouble staged a brief rally but headed lower again, losing 1.4 percent against the dollar.
Unease is growing about the Russian central bank's absence from currency markets despite heavy rouble losses, amounting to almost 6 percent at one point on Monday.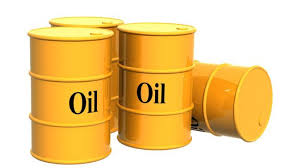 The bank last month floated the rouble which has been battered for months by falling oil and the impact of Western sanctions over the Ukraine crisis. holding onto a rally from five-year lows after oil producers failed to curb production despite a supply glut.
"The market is trying to find some equilibrium," said Olivier Jakob, oil analyst at Petromatrix in Zug, Switzerland.
There was a sharp drop last week and a rebound yesterday.Brent is trying to find out if it is going to be trading at the $60 to $70 range or $70 to $80." Brent was unchanged at $72.54, after jumping 3.4 per cent on Monday.
U.S. crude was down 40 cents at $68.60 a barrel.Oil has fallen by more than a third since June and on Monday reached it lowest since October 2009 as huge new supplies of high quality, light oil from North America overwhelmed demand.
The Organization of the Petroleum Exporting Countries had been expected at a meeting last week to trim output to try to rebalance the market, but could only agree to maintain existing production targets.Analysts said the market was going through a volatile adjustment phase that would lead to more erratic price movements before a more stable pricing environment was found.
"Saudi Arabia and OPEC no longer have the mechanism to balance markets from the supply side," said Mark Keenan, head of commodities research Asia at Societe Generale.
The bank cut its U.S. crude and Brent forecasts to an average of $65 and $70, respectively, for 2015 and 2016.Both Brent and U.S. crude touched five-year lows on Monday, with Brent dipping to $67.53 a barrel and WTI touching $63.72, before recovering to settle up on the day."
Yesterday, much of the move higher right across the entire commodity complex … suggests that there was a strong element of people increasing their allocation to commodities, taking advantage of these low prices," Keenan said.
Analysts say much lower oil prices may force some producers out of the market.As crude prices tumble, offshore drillers are increasingly considering "warm stacking" their rigs to take them temporarily off the market, and they also threaten unconventional producers that have recently come to the market when prices were still higher.
New data suggests that a much-anticipated slowdown in the U.S. shale rig count has started arriving.A double-digit percentage fall in oil prices last week sent a shockwave through global financial markets, with countries heavily dependent on oil prices such as Russia, Nigeria and Norway among the biggest sufferers.
That had all eased on Tuesday, with the Russian rouble, Malaysian ringgit and many other emerging market currencies stabilizing against the dollar after gains overnight.Brent crude prices were roughly steady and Europe's main stock markets were around 1 percentage point higher, driven by gains for oil majors including BP, Total and Royal Dutch Shell.