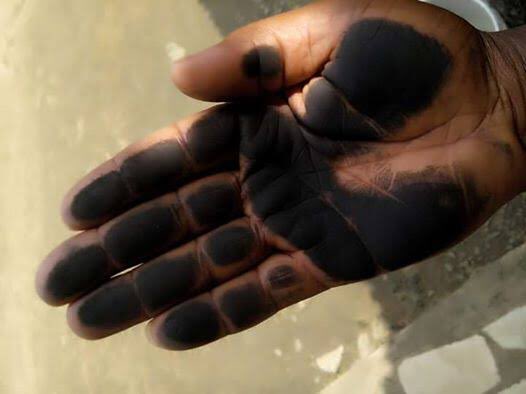 Mkpoikana Udoma
Port Harcourt — The burning of seized petroleum products and other crude methods deployed by the Nigerian Army in destroying stolen crude oil, contributes severely to environmental degradation in the Niger Delta region, a lawmaker has said.
The lawmaker representing Ughelli North/Ughelli South/Udu Federal Constituency in the House of Representatives, Hon. Francis Waive, decried that black soot arising from the crude method of burning crude oil has enveloped most parts of the region, especially Port Harcourt.
Waive, speaking to our correspondent, challenged men and officers of the Nigerian Army to come clean of his accusations that security agencies were contributing to pollution in the region.
He advocated that seized petroleum products should be handed over to the Department of Petroleum Resources or the Nigerian National Petroleum Corporation, for useful purposes rather than destruction.
According to him, "What we are saying is the way Nigerian Army destroys these stolen products with no regards to the negative impact on the environment, is wrong.
"Yes, I am acusing them (Nigerian Army) of degrading our environment. That is the truth, the truth does not require a lawyer. Let them come clean. In Port Harcourt and other parts of the region, hydrocarbon soot has taken over everywhere.
"For instance, the Nigerian Customs Service wiill seize frozen chickens, they will conduct a ceremoney to burn the frozen chicken, whereas prisoners and students are in need of these chickens.
"What we are saying is, when they seized crude oil from illegal bunkerers, they should return it to DPR or NNPC, instead of burning or destroying it, and damaging our environment."
Hon. Francis Waive also disclosed that a bill which would find a lasting solution to the menace of environmental degradation as a result of crude method of destroying seized petroleum products, was underway.
"We are working on a bill to that efffect. We are saying that burning of crude oil is wrong, we will work with them (Nigerian Army) to find a lasting solutions."
Asked if he completely absolved men and officers of the Nigerian Army, of aiding and abetting oil theft in the region, the Lawmaker said he does not want to talk about that aspect, but his concerns were on environmental degradation.