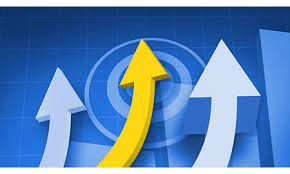 26 January 2018, News Wires – Oil rose on Thursday, with global benchmark Brent at one point surging above $71 a barrel for the first time since 2014 on support from a weaker U.S. dollar, tighter global supplies and a record run of declines in U.S. crude inventories.
"This latest pop is due to the dollar trade," said Gene McGillian.
The U.S. dollar hit its lowest since December 2014 against a basket of other currencies .DXY, sliding further as comments by the European Central Bank president boosted the euro a day after U.S. Treasury Secretary Steven Mnuchin said a weaker dollar was "good for us".
A falling dollar makes dollar-denominated commodities cheaper for other currency holders and tends to support oil prices. Tightening global supplies have also lifted oil, as the Organization of the Petroleum Exporting Countries and allies including Russia have continued supply curbs. An involuntary drop in Venezuela's production in recent months has deepened the impact of the output cuts.
Brent crude, the international oil benchmark, hit $71.28 a barrel, its highest since early December 2014. By 11:39 a.m. EST it was up 31 cents at $70.84 a barrel.
U.S. West Texas Intermediate crude futures for March delivery rose 44 cents to $66.05 a barrel, a 0.7 percent gain. Earlier, the contract climbed to $66.66, also the highest since December 2014.
"The depreciation of the U.S. dollar is also allowing oil prices to make further gains," said Carsten Fritsch, analyst at Commerzbank. "Almost every commodity class is being driven up by this extended dollar fall."
U.S. crude stockpiles have been dropping, underscoring the idea that global supply is rebalancing after a glut. U.S. crude inventories fell for a record 10th straight week to the lowest since February 2015, official figures showed on Wednesday.
"The rebalance of the fundamental picture continues," McGillian said. Still, he pointed to rising product inventories as a potential bearish signal.
The supply cuts led by OPEC and Russia started a year ago and are set to last throughout 2018. They have been somewhat offset by growing output of U.S. shale oil, as higher prices have encouraged more investment in expanding supplies.
U.S. crude oil production is expected to surpass 10 million barrels per day (bpd) in February, on the way to a record ahead of previous forecasts, according to the U.S.government's Energy Information Administration.