27 September 2014, Lagos – The Nigeria Union of Petroleum and Natural Gas Workers, NUPENG, and its Petroleum and its Natural Gas Senior Staff Association of Nigeria counterpart, PENGASSAN, say one oil worker was killed, while three others were kidnapped in Port Harcourt and Warri, respectively, in the last five days.
While a PENGASSAN member working for Halliburton Oil Services, Mr. Bankole Orisanyan, was murdered in his home in Port Harcourt on Monday, two staff of Agip were kidnapped in Port Harcourt, while a staff of Chevron Nigeria Limited was kidnapped in Warri between Saturday and Sunday.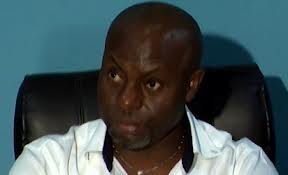 President of NUPENG, Mr. Igwe Achese, after a joint meeting of leaders of both unions in Enugu, under the aegis of NUPENGASSAN, said the late Orisanyan was killed on September 22 in his bedroom.
According to him, unknown persons entered his house, used a cell phone bag to forcefully wrap his head, until he died of suffocation.
He said those kidnapped were abducted on their way from their offices, adding that their whereabouts and conditions had remained unknown, calling on security operatives in the two states to ensure that they were rescued without harm.
He said: "We equally call on the security operatives in Rivers to do all within their powers to ensure that the killers of Orisanyan are brought to book no matter what it takes. We cannot accept a situation where a Nigerian can be killed like an ordinary animal in his bedroom.
"We thought the issue of kidnapping was no longer fashionable. But we were proved wrong because kidnapping has returned in Rivers State and Warri."
– Vanguard