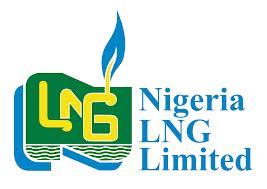 Michael James 31 May 2017, Sweetcrude, Lagos – The Petroleum and Natural Gas Senior Staff Association of Nigeria, PENGASSAN, has called for a protection of the Nigeria LNG Limited, describing it as "the jewel of the oil and gas industry".
PENGASSAN President, Comrade Francis Johnson, made the call as he urged a halt to the ongoing amendment of the Nigerian Liquefied Natural Gas, NLNG, Act by the National Assembly.
The House of Representatives recently amended the NLNG (Fiscal Incentives, Guarantees and Assurances) Act, a move now awaiting Senate concurrence.
"NLNG is close to our heart as a union because it is the jewel of the industry. We have been advocating that the structure of NLNG, of which is one of the key enabler of the successful company, be replicated in the refineries and other parts of the industry.
"NLNG is for all Nigerians and those unborn and we need to protect it. We can't undo what we took over 30 years to set up. We will like to encourage the management of NLNG to continue its engagements with stakeholders to enlighten them about NLNG and what the company truly stand for," Johnson said during a visit to the NLNG corporate headquarters.
According to him, any amendment to the NLNG Act, which is an agreement crystallised into law, should be driven by the executive arm of government who entered into the deal with the foreign investors.
Earlier, Dr. Kudo Eresia-Eke, who received Johnson and his team, said "the amendment of the NLNG Act is beyond the imposition of 3% Niger Delta Development Commission (NDDC) levy on NLNG" and that the amendments infringe on the guarantees and assurances provided by the government in paragraphs 1, 2, 3 and 6 of the Second Schedule to the NLNG Act.