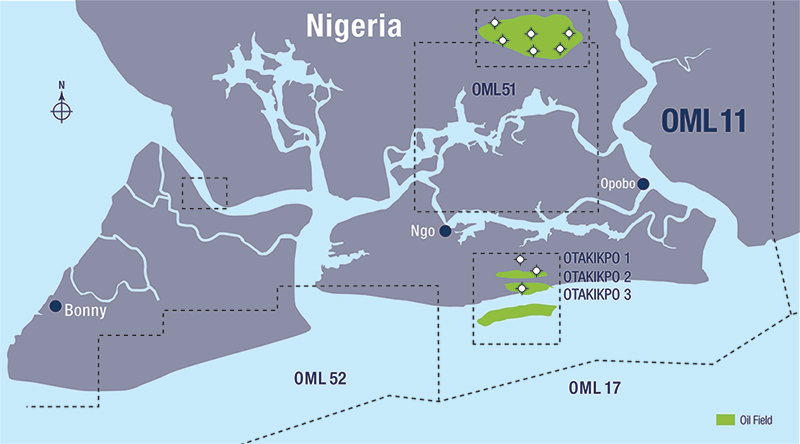 Mkpoikana Udoma
Port Harcourt — Ogoni youths under the auspices of Ogoni Youth Coalition Movement, OYCM, has reeled out conditions that must be met before oil exploration activities can commence in Ogoni oilfields, the larger part of the controversial OML11.
Recall that President Muhammadu Buhari, recently directed the Nigerian National Petroleum Corporation, NNPC, and the Nigerian Petroleum Development Company, NPDC, to take over the operatorship of the entire OML11, Ogoni oilfield, from the Shell Petroleum Development Company, SPDC.
Buhari had specifically directed NNPC and NPDC, to ensure a smooth re-entry into OML11 oilfield given the delicate situation of Ogoniland, and also to confirm the assumption of the operatorship by May 2nd, 2019.
But the group, OYCM, says the Ogoni youths are not against the planned re-entry of oil exploration and production activities in the area, but certain conditions such as Ogoni Development Board with a takeoff grant of $2.5biilionn just like the North-East Development Commission.
A communique issued by the President General, OYCM and Former Chairman Khana LGA, Hon. Sunny Bekanwah, and nine others, also demanded that Ogoni oil fields should be classified as green fields and not brownfield, as well as the recognition of Rivers State Government as a major stakeholder in the re-entry plans.
Bekanwah further demanded an Integrated Oil and Gas development plan with international best practices; 30percent equity for the people of Ogoni being the proceeds from oil production in Ogoniland; a refinery; and a GMoU with the operator to convert flared gas to electricity to power Ogoni homes.
The Ogoni youths warned that failure of the Federal Government to adhere to these demands would be seen as another recipe for violence in Ogoniland.
"We will support the discussion and narrative leading to the resumption of oil development and production in Ogoni, but not a kangaroo launch jump to oil lifting, hence we advocate a process that will recognize the position of the Governor of Rivers State, as a major stakeholder towards negotiating reentry plan of oil resumption in Ogoniland.
"The discourse must be a multi-stakeholders roadmap from the cradle to the top that will initiate classifying Ogoni Productive oilfields and Marginal Fields as Green Fields but not Brown Fields.
"A bottom-up integrated oil and gas development plan with eyes on international best practices must start from EIA, Oil/Gas Field review and beneficiating analysis piloted by all stakeholders.
"An Ogoni Development Board comparable to the likes of Northeast Development Commission with take off of not less than $2.5b grant and the Lake Chad Basin Oil/Gas Development Plan with multinational corporations doing standard amenities side by side exploration must be agreed upon and replicated.
"The Gbo Kaabari model must be invoked in line with the positions of Ken Saro Wiwa and most recently the Supreme Council of Traditional Rulers of Ogoni asking for 30% of all Oil/Gas production and benefits accrued to the operator of Ogoni fields."
The Ogoni youths also gave as a condition, the holistic implementation of UNEP report and inclusiveness of Ogoni People in the Hydrocarbon Pollution Remediation Project, HYPREP.
They further warned that Ogoniland was not a conquered territory and that any attempt by the Federal Government to use force to in resuming oil exploration in Ogoni, would be vehemently resisted.
"A fast track and holistic implementation of UNEP recommendations and inclusiveness of Ogonis in HYPREP as an interventionist agency will be the litmus test of the sincerity of the Government towards true reconciliation after years of environmental genocide against the Ogonis.
"The operatorship licence to Ogoni Fields must be gotten contemporaneously with social license after a universally acceptable risk and opportunity analysis bearing in mind that all assets and liabilities including the world-class remediation program with HYPREP as regulator and a Global memorandum of understanding signed to include domestic gas and electricity powering of all Ogoni homes with the flared gas.
"We advocate a refinery or other oil and gas facilities be built in Ogoniland to pave way for employment of the Ogonis and not just grass cutting and surveillance jobs.
"The Ogonis will not tolerate any briefcase carrying companies whose standards don't meet global best practices."
Kindly like us on facebook