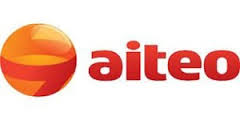 Mkpoikana Udoma
Port Harcourt — The Federal High Court in Yenagoa, Tuesday, adjourned ruling on pending applications in a suit filed by the host communities of OML 29, against Aiteo Exploration and Production Limited over impact of oil exploration on the communities.
The court also declined Aiteo's application to stay proceedings in the litigation by Nembe-Bassambiri communities (host of OML 29) pending the determination of an appeal by the company at the Court of Appeal in Port Harcourt.
Recall that the Nembe-Bassambiri communities have been in court since 2015 against Aiteo Exploration and Production Limited while another firm, Aiteo Eastern E&P Company Limited, had approached the court to be joined as the holder of OML 29 lease.
The OML 29 host communities are seeking an environmental audit of the impact of oil production on their  communities and the implementation of corporate social obligations to the communities by the operator of the OML 29 oil block, amongst others.
The presiding judge, Justice Abimbola Awogboro, had joined Aiteo Eastern E&P Company Limited in the suit as well as other adjourning communities in Nembe who had indicated interest in the suit, but declined an application to strike out Aiteo Exploration and Production Company from the suit.
Aiteo Exploration and Exploration Company subsequently headed to the Court of Appeal in Port Harcourt and applied to the Federal High Court to stay proceedings, pending the determination of the appeal.
At the resumed hearing on Tuesday, Lead Counsel to the Nembe communities, Iniruo Wills, told the court that they had filed a counter affidavit opposing the application for stay of execution, saying that the application was a delay tactics to waste the time of the court.
Wills urged the court to consider the plight of the law-abiding people of Nembe communities, who had taken the peaceful route in seeking legal redress rather than resorting to self help.
While Counsel to Aiteo, Andrew Oru, urged the court to grant its application for stay of proceedings, but other parties who were joined as co-plantiffs opposed the application on the grounds that they were yet to be served.
Justice Abimbola after listening to both sides, declined Aiteo's application and continued with the hearing, saying the applications being argued was yet to be formally brought before her. She then adjourned the case to May 12, 2020 for ruling on  pending applications.
It should be noted that the Shell Petroleum Development Company in 2015 divested its equity in OML 29 and transferred its stake in the oil block, including the 97 kilometer Nembe Creek Trunk Line for $1.7 billion to Aiteo.
However, the host communities said the divestment was done without resolving the untold negative impact of oil exploration on the people.
The communities had sought for a halt to the renewal of OML 29 license to Aiteo by the Federal Government, but the court had in June 2019 declined the application and struck it out for lack of merit.