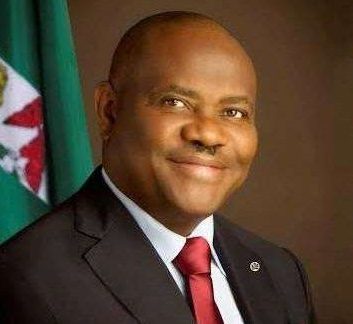 Mkpoikana Udoma
Port Harcourt — Rivers State Governor Nyesom Ezenwo Wike, on Tuesday, said he defended the interest of Ogoni people and that of the State, by acquiring the Shell Petroleum Development Company of Nigeria Limited's stake in OML11.
Governor Wike stated this at the 30th Annual Ogoni Day Celebration in Bori, Ogoniland, assured that he will not relent in protecting the interest of Rivers people.
The governor said even if he leaves office as the state governor in 2023, he will continue to challenge the federal government and NNPC regarding OML11, for the interest of Ogoni people.
"They cannot used me to make money.
The Federal Government knows me too well, you people are talking about OML11. Today I am at the Supreme Court challenging the federal government and NNPC on OML11.
"Even if I leave office as a governor, the matter will not end. But God in Heaven will bear me witness that I have protected and defended the interest of the state and that of Ogoniland.
"NNPC came to me, but I told them I will not relent in protecting the interest of Ogoni people on OML11. I would have sold all of you (Ogoni people) out in order to make money, but I will not do it, because money will come and go."
Wike also said that the Niger Delta region was being taken for granted by larger ethnic groups because of the divisiveness of the people, and particularly accused the Ijaw people of seeing themselves as the only people in the region who should get federal appointments.
"Nigeria is taking us (the region) for granted because the region is not united; the Ijaws sees Niger Delta as their property and fight every other tribe who gets federal appointments. Niger Delta people are the ones marginalizing themselves. The Governors, Ministers, traditional rulers in the region have refused to unite and work together."
Also speaking, an Ogoni Leader and former President of MOSOP, Ledum Mitee, called on the people of Ogoni to shelve their differences and work for the collective good of Ogoniland.
"Ogoni politicians should use their positions to develop Ogoniland, for the collective good of the Ogoni people.
"Nigeria must not leave Ogoni behind, be it on federal projects like construction of railways and any other capital projects embarked by the government. Even in Rivers State, Ogoni should not be left out in the succession plan."
Earlier, the President of Ijaw National Congress, Prof Benjamin Okaba, said the problem of Nigeria was the refusal of the country to restore the derivation principle of 50percent, which was abrogated by Aguiyi Ironsi.
Okaba also called for the unity of ethnic groups in the Niger Delta in order to advance the quest for self-determination.
"The Ijaw nation is resolute in our solidarity with the MOSOP cause for environmental justice, resource control and self-determination."
Follow us on twitter