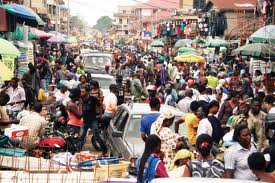 08 June 2013, Abeokuta – Former Ogun State Commissioner for Environment, Anthony Ojeshina has urged government at all levels to diversify the nation's economy from its current dependency on oil proceeds and embrace industrialisation.
Ojeshina, a renowned environmentalist and international consultant, warned that Nigeria's petroleum industry faces bleak future due to the increasing demands by many countries to exploit alternative sources of energy for domestic purposes.
He spoke at the maiden edition of Guest Forum organized by the Nigeria Union of Journalists (NUJ) in Abeokuta, the state capital.
The former commissioner, who delivered a lecture entitled: "Industrialization, the key to Ogun State's sustainable development," charged the state government to explore ways of sustaining the state without dependence on federal allocation.
According to him, the current drivers of government in the Gateway State must create incentives for manufacturers in form of tax holidays, land and infrastructure and promote public-private partnership to stimulate its economy.
He explained that industrialization of the country would importation of goods and services, thereby reducing capital flight, and increase exportation of goods, thereby increasing foreign exchange and revenue generation to states.
Ojeshina said, "All countries that purchase Nigeria's oil have been making alternative plans for their energy source. The United States that has deliberately refused to drill from her oil reserve over the last 25 years in order to preserve her reserve, has now commenced exploration and production activities under President Barack Obama.
*Daud Olatunji, Vanguard