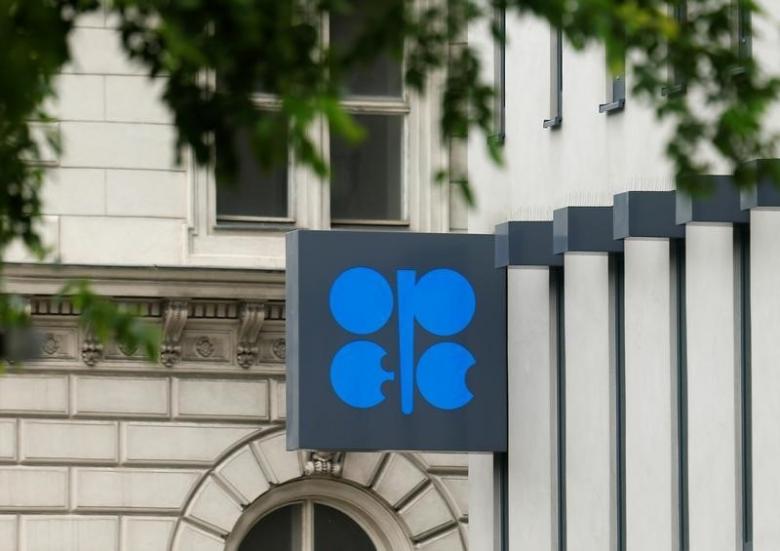 24 June 2018, London — OPEC and its allies gave the final sign-off to an oil-production increase, sealing a victory for Saudi Arabia and Russia.
Major producers outside the Organization of Petroleum Exporting Countries — including Mexico and Kazakhstan — met ministers from the cartel on Saturday and endorsed a nominal output increase of 1 million barrels a day, said Ecuador's Minister of Hydrocarbons Carlos Perez. In real terms, that would add 600,000 to 700,000 barrels a day of crude to the market over about six months, said Oman's Oil Minister Mohammed Al Rumhy.
Friday's OPEC agreement, reached after a last-minute compromise with Iran, was a fudge in the time-honoured tradition of the group, committing to boosting output without saying which countries would increase or by how much. The deal is a win for Saudi Arabia and Russia, which were the first members to suggest an increase and hold the most-spare capacity. They now have the flexibility to respond to disruptions and moderate prices at a time when U.S. sanctions on Iran and Venezuela threaten to throw the oil market into turmoil.
The terms of the deal were rather convoluted. The group's agreed production increase of 1 million barrels a day was described as "nominal" by Saudi Energy Minister Khalid Al-Falih. In reality, the accord will add a smaller amount of oil to the market because a number of countries are unable to raise their output.
No Specifics
Saturday's agreement was just as vague as Friday's, said one delegate. It didn't detail how the production increase would be split between OPEC and non-OPEC nations, said Perez. Angola's Minister of Petroleum Diamantino Azevedo said the group had agreed on the principles of distribution.
On Friday, every minister seemed to have his own interpretation of what the hike meant for the market. Iran saw no more than 500,000 additional barrels a day, Nigeria predicted 700,000 and Iraq said it could be as much as 800,000. The official communiques from both meetings didn't mention specifics, instead pledging that the group would focus on restoring its output cuts to the level originally agreed in 2016.
Some traders were far from confident that such an agreement will meet the multiple challenges OPEC faces. The situation in Venezuela is volatile, with a wide range of predictions of how much further its production could slump as its industry unravels. There are also growing signs that the renewed U.S. sanctions on Iran could have a larger impact than the 1 million-barrel-a-day reduction in exports seen in 2012.
Iran doesn't believe its customers will get waivers from the U.S. government that would allow them to continue crude purchases, Oil Minister Bijan Namdar Zanganeh said in a Bloomberg television interview on Friday. American officials are said to have asked Japan to completely halt oil imports from Iran, going beyond the cuts demanded during the Obama-era sanctions.
Crude prices surged on Friday following the vaguely worded OPEC agreement. West Texas Intermediate crude jumped 4.6 percent to $68.58 a barrel, the biggest gain in six months.
U.S. President Donald Trump, whose tweets played a part in prompting Saudi Arabia to push for a production increase, indicated on Friday that he'll be watching the progress of their new agreement closely.
"Hope OPEC will increase output substantially," Trump said on Twitter. "Need to keep prices down!"
*Golnar Motevalli, Javier Blas, Elena Mazneva, Laura Hurst, Salma El Wardany, Annmarie Hordern and Julian Lee. To contact the reporters on this story: Grant Smith in London at [email protected]; Nayla Razzouk in Dubai at [email protected]; Wael Mahdi in Kuwait at [email protected] To contact the editors responsible for this story: James Herron at [email protected] Amanda Jordan.