25 November 2014, Lagos – Members of the Organization of the Petroleum Exporting Countries (OPEC) have a tough decision to make ahead of Thursday's meeting over whether to cut output in the wake of a 30 percent slump in crude prices since June.
Thee meeting, which holds at the OPEC headquarters in Vienna, is expected to divide OPEC's 12 members over the decision.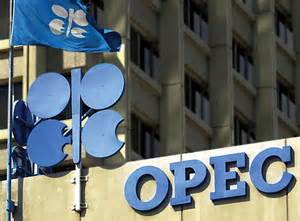 The cartel produces around a third of global crude output, with a target of 30million barrels per day.
According to research by Bloomberg Newspredict, about 50 percent of analysts expect the meeting to result in a reduction to output, while the remainder anticipate no change.
Venezuela and Ecuador have already made public calls for a reduction, but OPEC's Gulf members are believed to want to maintain the current level.
Oil markets are entering a new era of low prices that OPEC is virtually powerless to halt amid a surge in North American supplies of crude and deep divisions within the cartel over strategy, the world's leading industry expert has said.
"We are now entering a new era in world oil and we will have lower prices for some time to come," said Daniel Yergin, the Pulitzer Prize-winning author of The Quest: Energy Security and the Remaking of the Modern World.
Ministers representing the 12 members of the Organisation of Petroleum Exporting Countries (OPEC) are due to meet on November 27 in Vienna to discuss a possible cut in the group's quota to reverse a sharp decline in oil prices since June.
But Mr Yergin, who also sits on the US Secretary of Energy Advisory Board, said there was little
– Vanguard