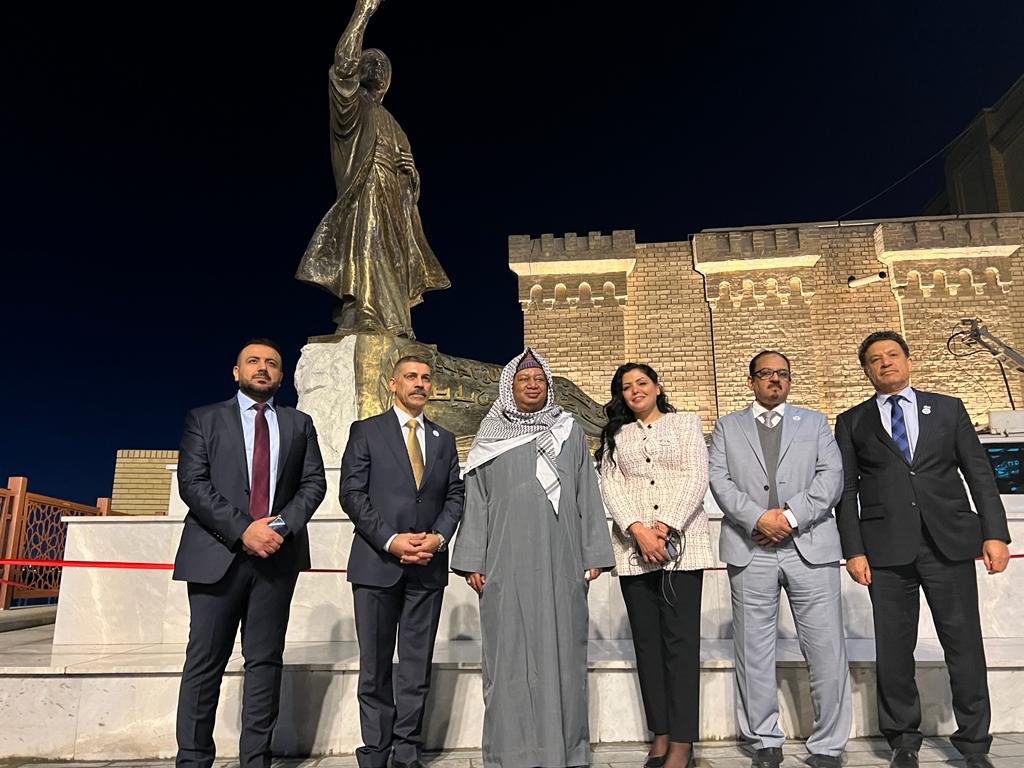 Baghdad — OPEC Secretary General, HE Mohammad Sanusi Barkindo, today visited the Al-Shaab Hall in the Bab Al-Muaatham district in Baghdad during his mission to Iraq.
The historic hall underwent a complete renovation, as part of the country's preparation to host the celebration of OPEC's 60th Anniversary. These efforts were headed by Iraq's Oil Ministry.
During the visit, the Secretary General stated: "As we prepare to celebrate this historic event, I want to use this opportunity to extend our deep gratitude to the Government and heroic People of Iraq for preserving this historic monument – the Al-Shaab Hall in the Bab Al-Muaatham district – and wish them all the continued blessing of Allah and many years of peace, stability, growth, development and prosperity."
"We, in OPEC, are very proud of the leadership of Iraq in our Organization and the international oil industry."
Senior officials from Iraq's Oil Ministry and a delegation from the OPEC Secretariat were also in attendance.
The Al-Shaab Hall is the site of OPEC's founding. It hosted the First Meeting of the Conference in September 1960, which saw OPEC's Founder Members – Iraq, Iran, Kuwait, Saudi Arabia and Venezuela – come together to establish the Organization. The Meeting is known as the 'Baghdad Conference'.
The Secretary General will also hold bilateral meetings with HE Mustafa Al-Kadhimi, Prime Minister of Iraq; HE Ihsan Abdul Jabbar Ismaael, Minister of Oil; and other Iraqi leaders, during the mission.